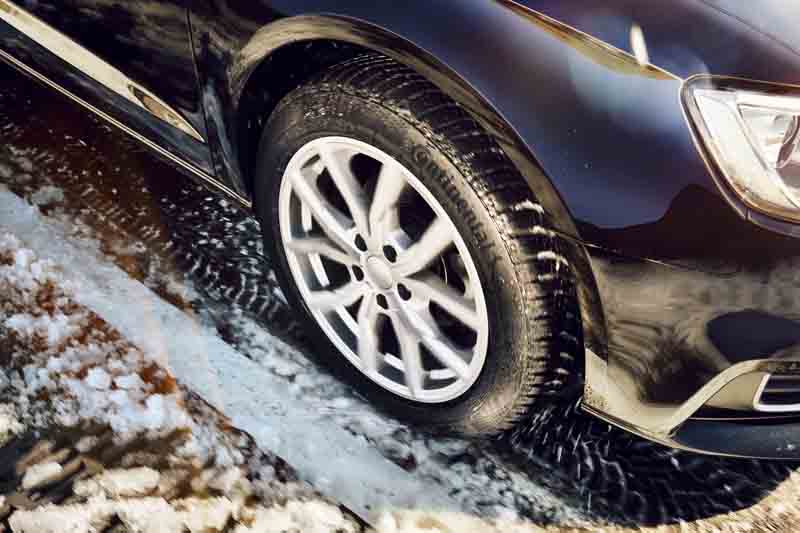 ---
Continental outlines how you can ensure your customers' tyres are safe this winter.
---
Severe weather during the winter months presents driving challenges – slush, ice and hardpacked snow – and with it, the need to manage tyres effectively. With all the performance capabilities built into today's vehicles, they will only perform as consistently and responsively as the tyres they run on. In winter weather, that can mean the difference between precision braking and out-of-control handling.
In helping consumers prepare their tyres for winter driving, it's important to assess if they are the right tyres for where the vehicle will be driven, if the tyres are in a good roadworthy condition and if repairs, replacements or new valve caps are required.
Firstly, take the time to have a brief discussion with the customer to establish how and where the vehicle will be driven.
In the UK we generally tend to have mild winters, so the need for winter tyres is reduced. Most tyres used in the UK are classified as 'summer tyres'. However, these will not perform as well in colder conditions. All Season tyres are a good alternative that will perform better in the colder winter months than traditional summer tyres do. However, if a vehicle is being used frequently – especially for trips away to remote locations or colder regions – swapping to snow tyres is usually the safer option.
If the customer plans to travel abroad with their vehicle it's important to advise of the winter tyre regulations for where they will be driving. In some countries, including the UK, there remains no legal obligation to fit winter tyres. However, in countries such as Germany, Austria and Spain, specific regulations are in place for the fitment of winter tyres. Our closest neighbour France has also tightened up their winter equipment regulations for 2021. If unsure of the winter driving regulations for any specific countries, Continental has compiled a useful summary on its website of the current winter tyre regulations across Europe.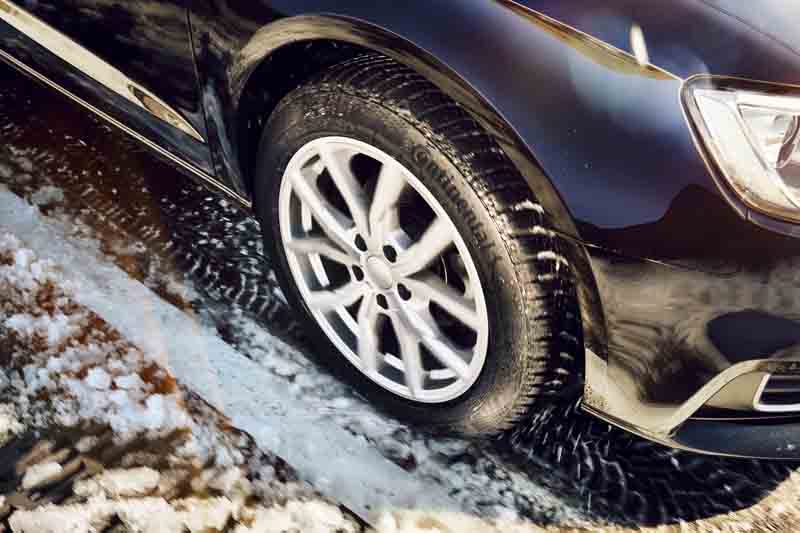 Once it has been established whether the customer has the correct tyres to suit their driving requirements, the next step is to carefully check the tyres' general condition before fitting them to a vehicle. Do the tyres have the legal tyre tread of 1.6mm? Safe driving in wet and snowy weather conditions is affected by the tread depth, the pattern design and the rubber compound of the tread. Braking performance will progressively decline with lower tread depths. On wet roads there is an increased risk of aquaplaning with reduced tread depths. Therefore, it is crucial to advise customers to check tyres regularly and replace in good time.
Again, it's important to educate customers that whilst the legal tread depth in the UK is 1.6mm, if they are driving in some European countries the minimum tread depth for winter tyres is increased, for example in Sweden and Norway the minimum legal tread depth for winter car tyres is 3mm.
The condition and quality of the tyres will dramatically affect their winter performance and customers need to feel confident they can perform safely to their full potential. Inspect the tyre's sidewall for damages – punctures, cuts, impacts, cracks, bulges and irregular wear.
If a customer is switching from summer to winter tyres, make sure to check there is no deformation of the tyres especially if they have been in storage before being fitted.
Finally, check the condition of the valve and the valve core inside and outside of the rim to make sure that there is no rubber cracks or scratches. Simply remove the valve and check for any leaks. If a valve is missing a valve cap it's important these are replaced so the valve hole doesn't take in any water. Without a valve cap, water can get into the valve and when colder temperatures hit ice is likely to form inside the valve and expand. The ice can then push the valve core in and lead to reduced pressure within the tyre. As a result, a vehicle can be driven for the whole winter with under-inflated tyres.
---
Want to know more? For more advice from Continental, click
here
.