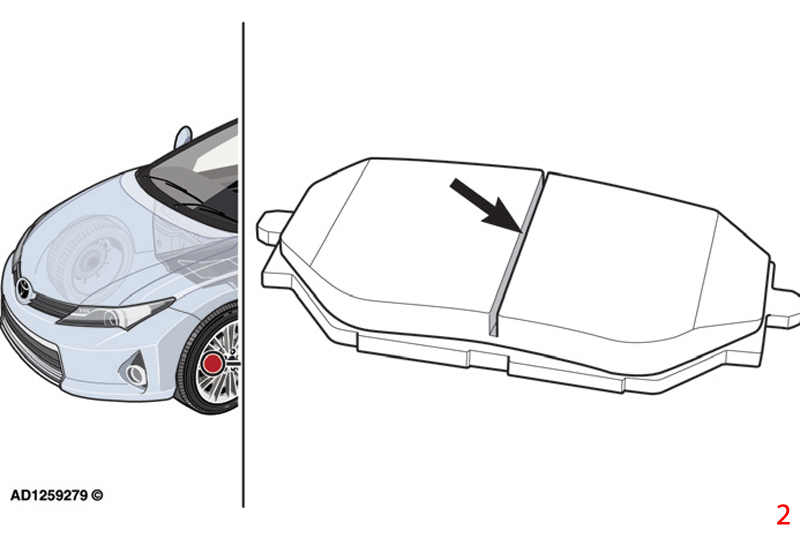 ---
In this regular column, Autodata's Technical Team share their fixes to common problems raised through Autodata's technical helpline, available to all UK customers.
---
2014 Toyota Auris whistling noise from front of vehicle at constant speed between 45-75 mph.
Fault:
We have a 2014 Toyota Auris in for service and the customer has complained of a whistling noise from the front of the vehicle at a constant speed between 45-75 mph (70-120 kph). We have heard the noise on road test but we are having difficulty finding the source of the whistling noise in the workshop. Have any other Auris owners reported a whistling noise before?
Fix:
Yes, this has been reported to us before and it affects Auris models 2012-15 with 15 inch front brake discs. The fault is likely to be due to unsatisfactory design of the front brake pads. Remove and inspect the front brake pads. If the central slot is not present in the brake pad fit modified front brake pads, available from the Toyota parts department. Carry out road test to ensure the whistling noise has been eliminated.
---
For more information, click
here
.