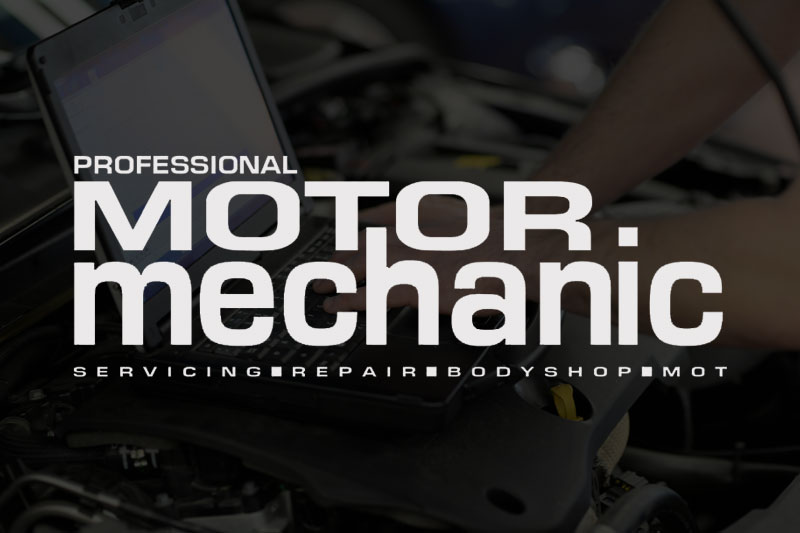 Best-selling models from Citroën, Ford, Jaguar, Mazda and Peugeot are covered in the latest technical bulletin to be published by MAHLE on installation of the water level sensor in its range of high-tech diesel fuel filters.
TECHNICAL BULLETIN – WATER LEVEL SENSOR INSTALLATION
Some fuel filters with a plastic housing are equipped with an interface for fitting a water level sensor, which is not installed on all vehicles that come with MAHLE KL418, 431 and 581 products as original equipment. When the filter is new, the threaded mounting hole has a visible, thin dividing wall at the end and appears closed.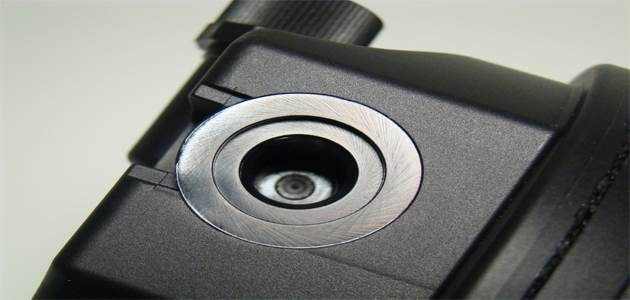 The threaded mounting hole for a water level sensor in this MAHLE diesel fuel filter (centre of picture) appears closed. It is a thin dividing wall that breaks away upon installation.
A number of enquiries received by MAHLE Aftermarket indicate that the fitting of these filters, and in particular the water level sensors, always causes uncertainty and raises questions. When screwing the sensor into place, considerable resistance can be felt as the sensor head penetrates the dividing wall in the fuel filter at a predetermined breaking point. This causes a cracking noise.
The company's technical guidance is designed to reassure independent workshops when replacing the OE filter that the noise and the resistance felt are not indicative of a fault. Neither the sensor nor the filter is damaged during the installation process. The dividing wall that has broken off does not pass through the filter element. It remains on the filter's dirty side, ensuring that all components maintain their full functionality.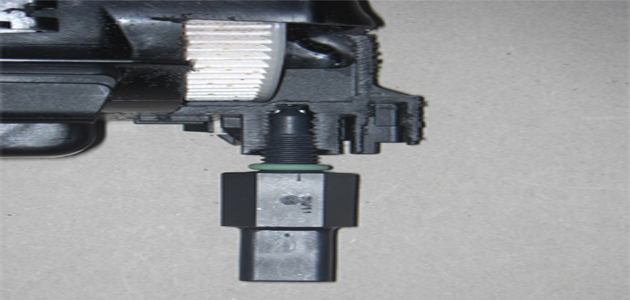 This picture shows the water level sensor penetrating the dividing wall in the filter, which causes a cracking noise.
These filters are supplied as OE to a host of volume cars, including Citroën C2, C3, Berlingo, Xsara Picasso, C5, C6 and C8 models powered by 1.4, 1.6 and 2.2HDi engines, Ford Fiesta, Focus, Mondeo and S-MAX TDCi models, Jaguar XF 2.2D, Mazda 3, Mitsubishi Outlander 2.2DI-D and Peugeot models sharing the same diesel engine options.
Other new technical leaflets
Another technical leaflet produced by the company for independent workshops covers oil filter replacement on Toyota and Lexus cars.
Most of the models produced by the world's largest vehicle manufacturer for the UK market are covered, including Auris, Corolla, IQ, Urban Cruiser, Verso, Yaris, Avensis, Matrix, Prius and RAV 4, plus Lexus GS250, 300, 450H, GX460, IS220D and 250.
Two different methods are required for replacement of the oil filter element on these cars, one without draining oil from the filter assembly and the other requiring oil to be drained prior to removal. Available from MAHLE's customer services team at its Bilston headquarters, the leaflet shows how to achieve both operations via simple graphics.
Workshops should take note that the leaflet relates to both new MAHLE and Knecht filters for Toyota and Lexus cars with built-in drain systems – a unique feature of MAHLE filters.
Updates direct to your inbox
In demonstrating MAHLE's commitment to providing the independent service sector with full and easily accessible product support, all future technical bulletins will be available for download on the company website – www.mahle-aftermarket.com. Workshops will also be able to sign up for email notification when a new technical bulletin is published online.