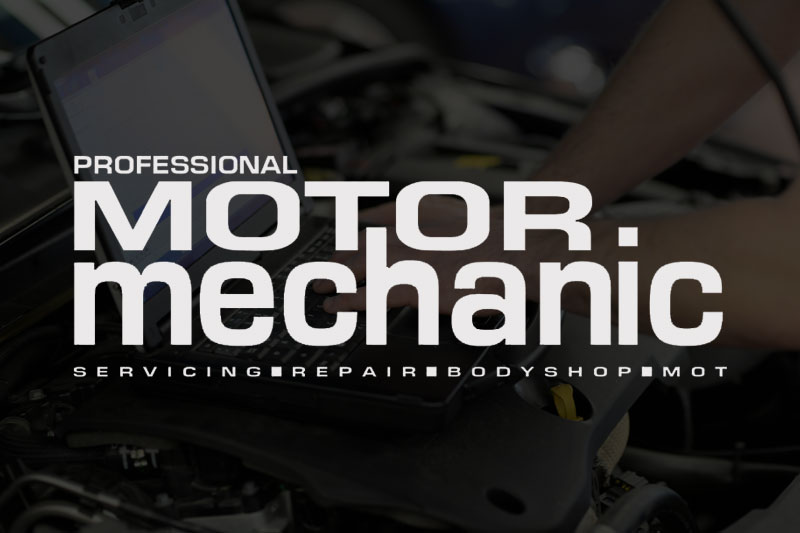 The Pro-Cut PFM on-car brake lathe re-faces the disc in-situ and is easy to use for any level of technician. Additionally it is extremely accurate – to 0.05mm – which eliminates any run-out. Speed is also a feature as the tool can machine a disc in less than 9 miniutes.
Machining discs with the on-car brake lathe delivers improved braking performance for customers, eliminates brake vibration and excessive noises, and removes rust and corrosion.
STEP 1: ADAPTER
Clean contact surfaces then fit the adapter using the correct wheel bolts (30Nm of torque). DO NOT use an air gun.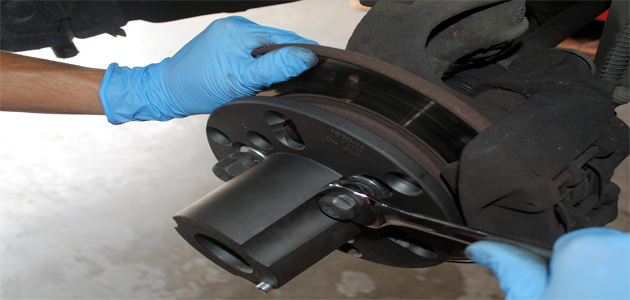 STEP 2: LATHE SET UP
Set the lathe to mid-height of gas strut and adjust vehicle height to the lathe. Attach machine to adapter and tighten the large knob by hand. Position the cutting head with arms in line with disc (A). Ensure dovetail is tight and secure mounting bolt. Then check for any obstructions before winding the head outwards so the tips just clear the disc (equally on either side). Set 'Stop' switch (B) and lock trolley handle (C).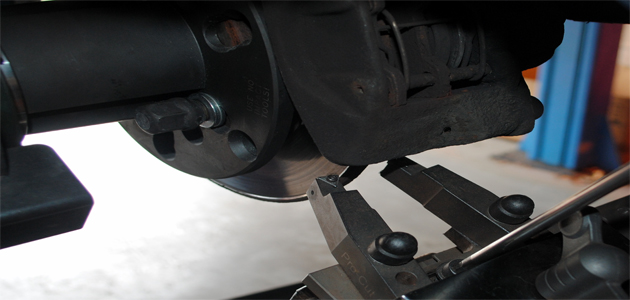 2A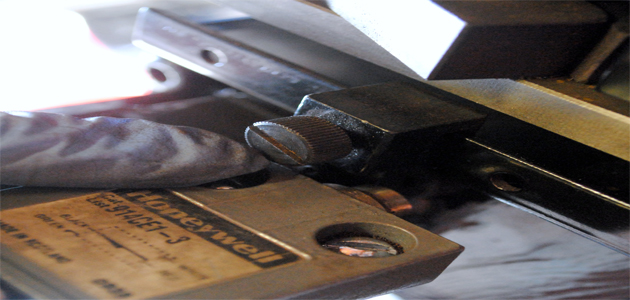 2B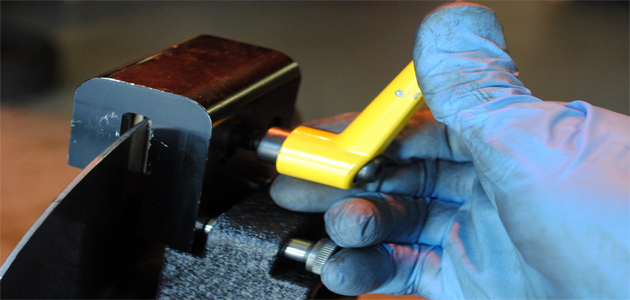 2C

STEP 3: RUN OUT COMPENSATION
Start machine via on/off switch on motor (A) and press the start button until the red adjusting light flashes (B). DO NOT disturb lathe or vehicle during this process. Green lights = 'Finished compensation' and ready to go (C).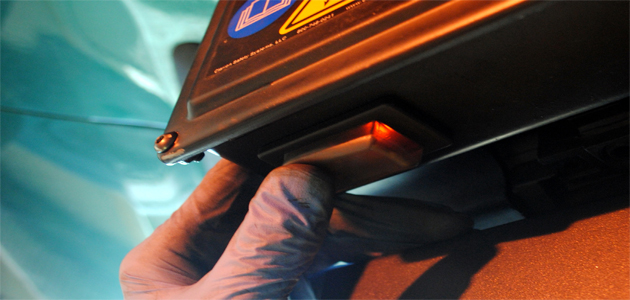 3A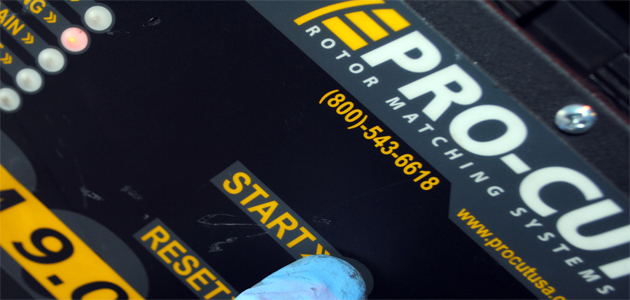 3B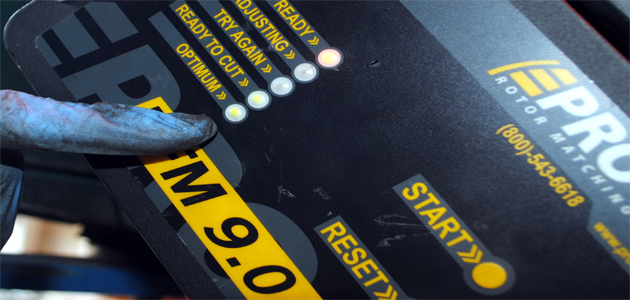 3C

STEP 4: CLEAN UP AND FINAL CUT
With the lathe still running, feed the cutting head in approx 10mm. Adjust arms until the tips contact the disc on both sides. Tighten the 'Butterfly' on the cutting head and 'feed out' until lip on the edge of the disc has been removed. Feed in until disc faces are 'rough cut' to same thickness (A). TAKE CARE not to hit disc centre. Loosen the 'Butterfly' knob and adjust cutting heads for final cut – minimum 0.004" (0.1mm) to maximum 0.020" (0.5mm). Stop machine and fit silencer (B). Start machine and push in auto-feed knob to engage for final cut (C).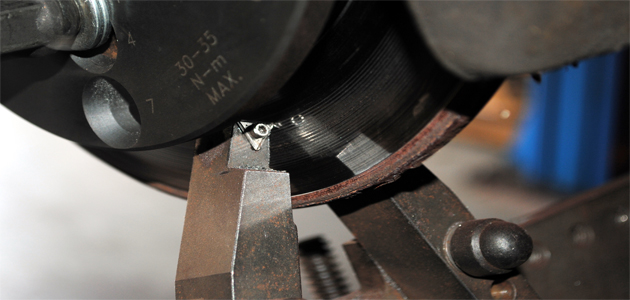 4A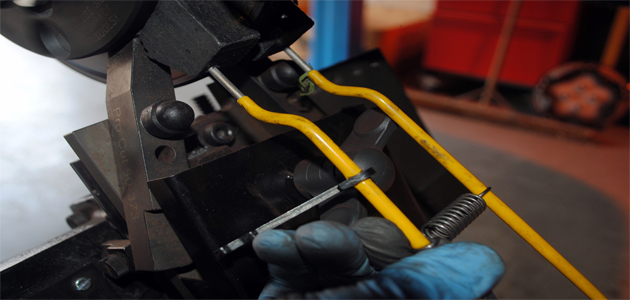 4B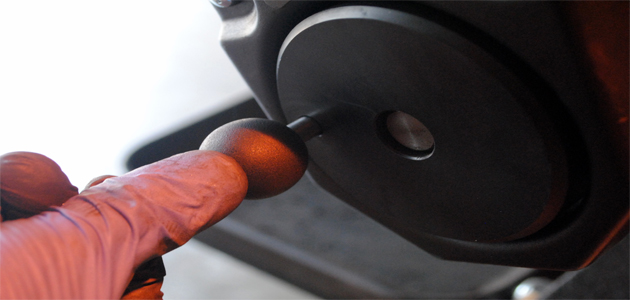 4C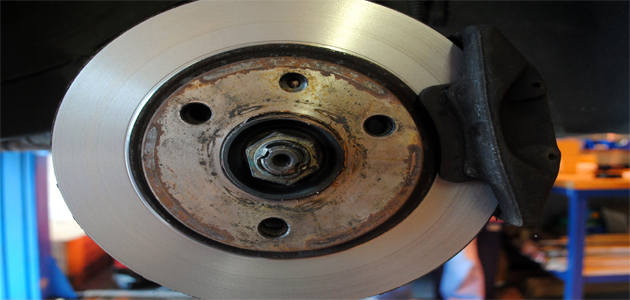 JOB DONE! Disc is now skimmed and ready for assembly.