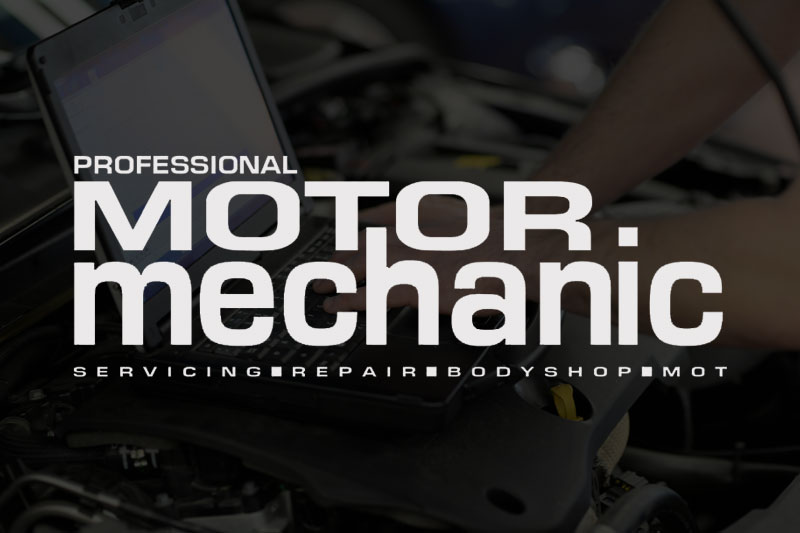 Operating since 2001, Diagnostic Associates has built a strong reputation for supplying expertise to assist various vehicle OEMs in the development of their diagnostic software applications and tools.
With a stellar list of clients which includes the likes of Jaguar Land Rover, Aston Martin and Ford, the Manchester-based company's main line of business is centred on the support of JLR and Ford, where a large proportion of the firm's staff are placed on-site to support the development of the vehicle – and its service diagnostic requirements – during engineering. Other irons in the fire include products for the vehicle telematics sector as well as software support for those who supply electronic modules to the car manufacturers, all painting a picture of a company that exerts a high level of technical expertise and knowledge in the area of vehicle diagnostics.
It's therefore from this strong foundation that Diagnostics Associates has, over the past 12-18 months, been able to launch a unique piece of hardware – the DA Dongle range – into global JLR dealerships. Providing fast, simple-to-use diagnostics for all technicians, the DA-Dongles (many of which are JLR-approved) have been met with great acclaim by those who have used them.
And the good news for independent garages is they're now available for the aftermarket!
Proven technology
So what makes these solutions so different to most other diagnostic products currently on the market? Mandeep Sagoo, Business Development Manager at Diagnostic Associates explains: "There are lots of products out there claiming to have the functionality to satisfy the full spectrum of diagnostic requirements for various OEMs. In several cases, the product actually lacks the depth to sufficiently cater for a particular VM and instead has a thin covering for many makes/models.
"There are plenty of garages who will have identified the exact functionality they want, yet in some cases they may have purchased a multiple-application tool in order to access the one application they really required. Our DADongles, specifically designed for Jaguar Land Rover models, ensure they have the depth of OEM coverage that they need for that particular make. What's more, the single application nature of the products means the cost is reduced, making them very affordable."
He continues: "We know that it's frustrating, and costly, when an independent garage is forced to pass particular service tasks on to a 'specialist'. Our range can combat this by offering the garage the capability to complete many more JLR service tasks themselves, such as service light reset and EPB release/change. In addition each solution is easy to use, free to update and easily identifiable."
To open the door of JLR servicing even wider, Diagnostic Associates have created not one, but two JLR 'pass-thru' devices.
Approved for use with the official JLR diagnostic software tool, utilised by all franchised dealers, the items can also be used as pass-thru devices for any J2534 application.
Mandeep adds: "We're constantly looking at innovative products and solutions for technicians and although our range is currently JLR-specific, we are working on a new DAST512 hand-held product. This is likely to remain predominantly JLR-based, but will also allow connection to many other OEMs for DTC 'read and clears' and OBD II messages."
4 Big Hitters from Diagnostic Associates
JLR Service Interval Reset
(DA-Dongle SIR)
Once connected (viaOBD II), this will perform the JLR Service Interval Reset viadiagnostic communication to the Instrument Cluster module, enabling removal of the service warning from the Instrument Cluster as well as resetting of the counter in preparation for the next service interval.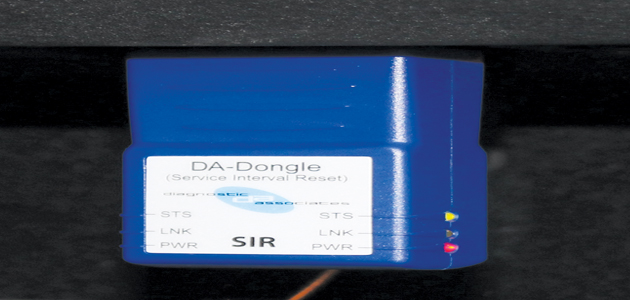 JLR DPF Dynamic Regeneration
(DA-Dongle DPFDR)
Once connected to the vehicle (viaOBD II) this will perform the JLR DPF Dynamic Regeneration via diagnostic communication. The product will clear DPF adaption values and then, as part of a drive cycle above 40KPH, will allow DPF 'Dynamic Regeneration'.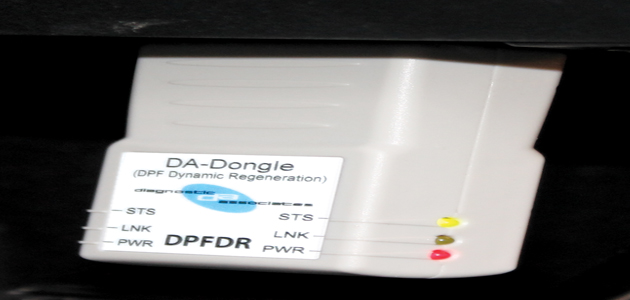 JLR Electronic Park Brake Release
(DA-Dongle EPBR)
Once connected to the vehicle the product will perform the JLR Electronic Park Brake Release viadiagnostic communication to the EPBR module. This will force the brake to move to mount mode and effectively release the pads from the disc.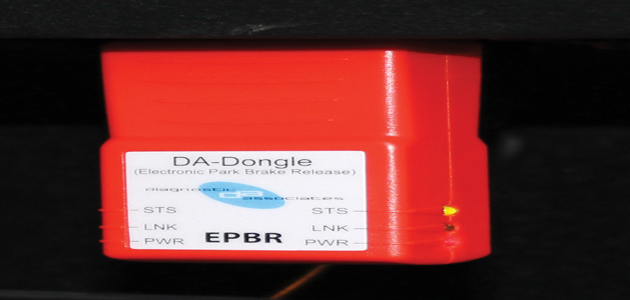 SAE J2534 Pass-Thru Interface
(DA-Dongle J2534)
A low cost, high-performance pass-thru (SAE J2534) vehicle interface, this unit connects directly to the vehicle OBD II connector and then connects to any laptop via USB. This product will allow normal operation with OEM compliant J2534 diagnostic applications and supports CAN, FT CAN and ISO protocols.