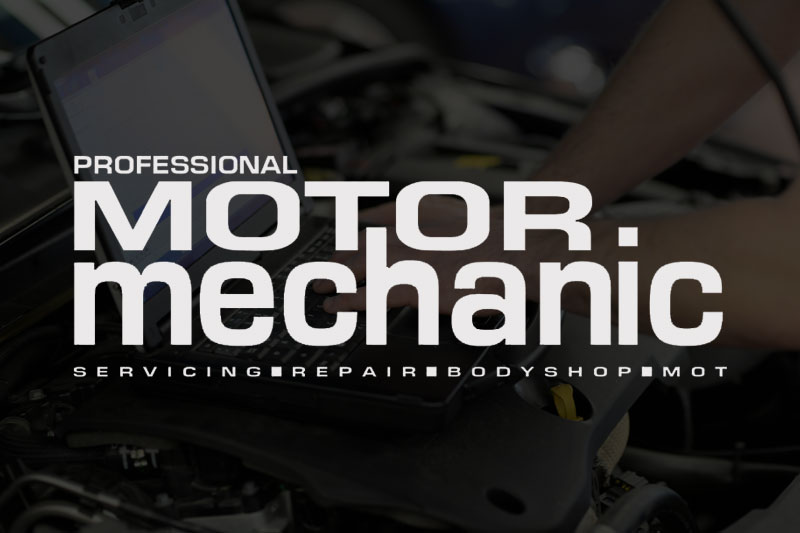 A bone of contention at times, the traditional role of a garage programme has, in most cases, primarily been that of a marketing tool that an independent garage can use to entice new customers through its doors; whether this is through brand association or a promise of workmanship quality.  
That being said, the inconsistencies in this particular sector – namely due to the fact that one scheme can have a vastly differing level of entry criteria from another – has led to a lot of scepticism about the value associated with membership of such programmes.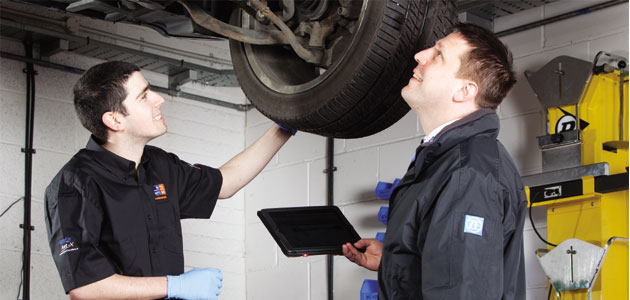 Training times
In recent times, a bit of a shift in the garage programme concept has started to take place, with suppliers opting to launch their own initiatives based around the provision and delivery of technical information to the independent garage, rather than the promise of higher footfall through the door.
The benefits of this approach to the supplier, garage and car owner are numerous: the supplier experiences the dual-boost of being able to provide technicians with technical advice associated with components and systems which it has expertise on (thus increasing the chances of future sales), and warranty claims levels – as a result of misdiagnosis or fitment – are more than likely to drop.
Dovetailing this is the fact that the garage is empowered with the technical knowledge required to take on modern servicing and repair tasks confidently and competently which, in turn, leads to a trail of happy customers. A win, win situation all round some would say!
The ProTech approach
Launched in spring of last year, ProTech is ZF Services UK's offering to the garage programme sector.
Built on a dedication to technical support and training, the company – best known for its Sachs clutch and Lemforder steering/suspension programmes – offers independent garages unique access to its factory-level technical and diagnostic information for the repair of driveline and chassis products.
Furthermore, training options include hands-on training, refresher courses, technical bulletins, a specialist support hotline and onsite visits from ZF Services UK Technical Engineers. In explaining why this strategy works so well for both ZF and its garage members, Wayne McCluskey, Technical Manager, says: "The complexity of vehicles is increasing all the time. With a lot of systems inter-related, the likelihood that a technician will make a mistake in the servicing and repair of that car is far higher if they do not have the correct training or repair advice to hand.
"That's why, as a supplier to many of the world's leading OEMs, we're in a position to provide garages with a high level of support that will help to avoid the types of repeat failures that have commonly given the aftermarket a chequered reputation."
As importantly, the initiative places very little emphasis on 'gathering numbers', instead ZF Services is focussed on ensuring it has the right partners in place.
Wayne continues: "For us, it's not just about putting numbers on the board; instead we're looking for those garages that are striving to improve their technical and diagnostic skills. The access to technical information and training is absolutely vital to the future of independent garages and the aim of ProTech is to support them in doing a really good job." 
TECHNICAL Q&A – CLUTCH CONCERNS
Q. Why should a concentric slave cylinder be changed at the same time as a clutch?
1) The release bearing, which is mounted to the front of the CSC, will usually be changed on a conventional three part clutch kit (the bearing is in the standard kit). By neglecting to change it at the same time as the clutch, you are effectively asking the CSC bearing to last the life of two clutches, which it may not do.
2) The position of the clutch diaphragm spring changes as the friction lining wears. This change in position moves the CSC bearing back ('Push Clutch'), exposing the guide tube. Over time contaminants stick to the now exposed guide tube. When a new clutch (conventional, not Xtend) is fitted, the diaphragm returns to its optional position and the CSC has to again extend further to make contact with the diaphragm spring. As it does so, the CSC seals are dragged over the contaminated guide tube, causing seal damage. Leakage will often then take place.
 Q. What other checks does a technician need to make before diagnosing a clutch failure?
Clutches will, of course, fail at some point as they are a wearing part. Premature failures, however, need to be investigated further to find out why the part failed. Checks of the release systems – both mechanical and hydraulic – are vital. Additionally, you should check for wear, contamination of hydraulic systems, correct function of valves in the hydraulic lines and engine oil/fluid leaks. A thorough check of all ancillary systems is also needed. 
Q. Why is the correct tooling for fitting/removal of clutches so important?
The introduction of self-adjusting clutches, along with the use of thinner and lighter materials for clutch cover housings makes the use of correct tooling vital. The application of the correct tightening torques and sequences are also essential. We've witnessed situations where Xtend units have been activated prematurely if incorrectly handled and covers can be distorted, causing lift and clearance issues if the correct tools are not used. 
Q. Any other pearls of wisdom you could share?
Do not spray degreaser onto clutch components to remove protective coatings. A suitable degreasing agent applied to a lint free cloth should be used to wipe any protected surfaces. Use only the grease provided in the clutch kits as it is formulated to work in the clutch environment; other lubricants will not do the same job.
 THE VALUE OF CLUTCH TRAINING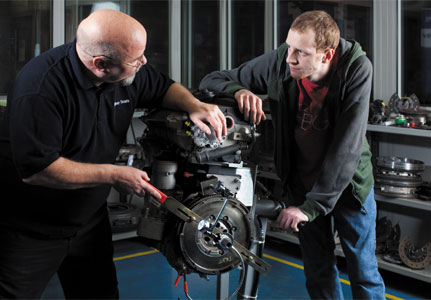 "Our one day clutch training course incorporates theory, design, installation techniques, tooling requirements and new clutch technologies – all elements that an independent garage must keep on top of' says Wayne.
"There is a very obvious reason that we encourage technicians to keep on top of their clutch/transmission training – the pace of change when it comes to technology,"
"Clearly an understanding of the basics of modern servicing is a must for any garage, but when you look at the types of component that technicians may face in the next few years, you can soon realise why partnering with a company that offers expertise in this area is a must.
"One such example is the new 'transmission unlock' feature on the latest models. Basically when the vehicle comes off of the production line the gearbox has a code attributed to it (in a similar way to some modern battery systems). If you buy a new gearbox, then a new code must be programmed as the old gearbox had certain programming parameters designated to it. It's this type of knowledge that we can empower independent garages with."