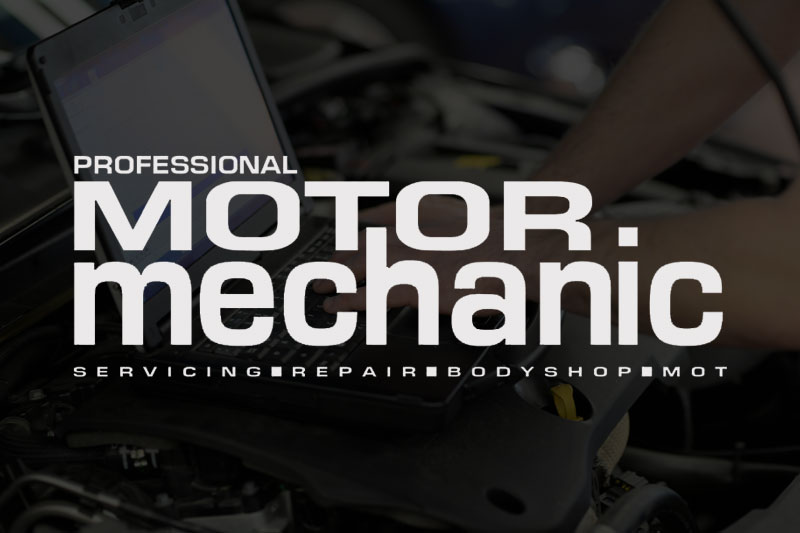 Debate about automatic transmission oils is rife in aftermarket circles. Should they be changed and, if so, when? Does it really matter which brand or specification of oil is used?
The trend in recent years towards 'lifetime fill' only confuses the discussion further. What does it mean? The lifetime of the vehicle, the lifetime of the warranty, or something else entirely?
Ask any group of vehicle technicians for their opinions on the matter and you'll get a variety of answers depending on their training, experience and the cross-section of cars that they work on. Time then to turn to an acknowledged expert for some answers…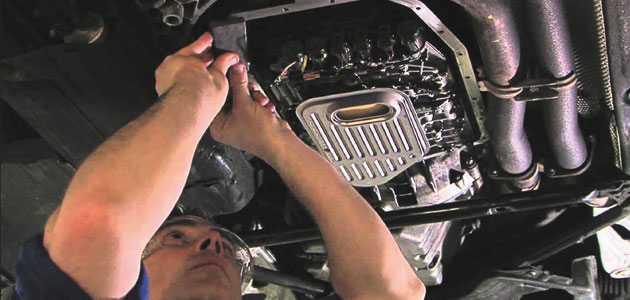 ZF is the manufacturer of automatic transmissions used by many vehicle manufacturers and its most recent innovation is the 9HP automatic for front-wheel transverse drive layouts, which recently went into series production with the Range Rover Evoque.
Although the details given here refer to ZF transmissions, the advice can be viewed as best practice guidelines for any car equipped with an automatic gearbox.
When to change the oil
The implied benefit of lifetime fill for the vehicle owner is cost saving due to reduced service times and lower parts and lubricants bills. However, a number of car manufacturers now recommend automatic transmission oil servicing at around 60,000 miles, emphasising the technical benefits rather than the cost of ownership.
It's easy to see why the market is confused, but the revised recommendations are actually the result of an improved understanding of the oil's functions. In today's modern automatic transmission the oil is a highly engineered component in its own right, fulfilling many duties including lubrication, cooling, hydraulic application of clutches, and power transmission via the torque converter. In the quest for higher operating efficiency and seamless gear changes, the latest transmission designs use overlapping application of clutch packs instead of freewheels, and controlled slip of the torque converter lock-up clutch, which places even greater stresses on the oil.
While the automatic transmission is maintenance-free under normal operating conditions, some degradation of the oil inevitably occurs over time and usage, which can lead to problems such as judder, noises and a deterioration in gear change quality. To meet these operating challenges, partially synthetic oils have been developed for ZF five-, six- and eight-speed transmissions, and the company recommends carrying out oil and filter changes after 50,000 to 75,000 miles to maintain optimum performance.
Approved oils – a must, not an option
Many oils were approved for ZF's earlier and simpler three- and four-speed transmission designs, but transmissions are now much more technically complex and the oil has to meet increasingly critical demands. It is therefore only feasible to exhaustively develop, test and approve a single oil for each application. While the manufacturer of an alternative oil may claim it to be equivalent to the approved oil, this usually refers only to certain basic characteristics, such as viscosity. It will certainly not include the same package of meticulously developed essential additives, the formulations of which are closely guarded by the oil companies. The consequences of using a non-approved oil might not be immediately apparent, but problems such as judder and noise occurring have been known to develop after some thousands of miles in service.
The need for genuine filters
The quality of the filter or filters in the sump of the automatic transmission is equally important. A filter operating as intended will remove potentially damaging particles from the circulating oil, maintaining ideal operating conditions within the transmission and prolonging its life. Lack of filtration can lead to particulate contaminants of significant size circulating, which can accelerate wear and increase the risk of seizure for parts operating within close tolerances, such as the pistons in the mechatronic unit.
Over-filtration on the other hand can lead to vital additives being excluded from circulating with the oil, and blockage of the filter. A genuine filter also ensures correct sealing; non-approved parts cannot guarantee this, leading to the possibility of unfiltered oil circulating and the risk of premature wear or transmission failure.
The solution – automatic transmission oil change kits
All the parts required to carry out an oil change for any ZF five-, six- or eight-speed car automatic transmission are now available from ZF Services UK in an oil change kit. Using a kit saves time and money for the workshop, and ensures that the correct OE parts are sourced to simplify fitting. Oils, filters, sump pans and other spares can also be purchased individually.