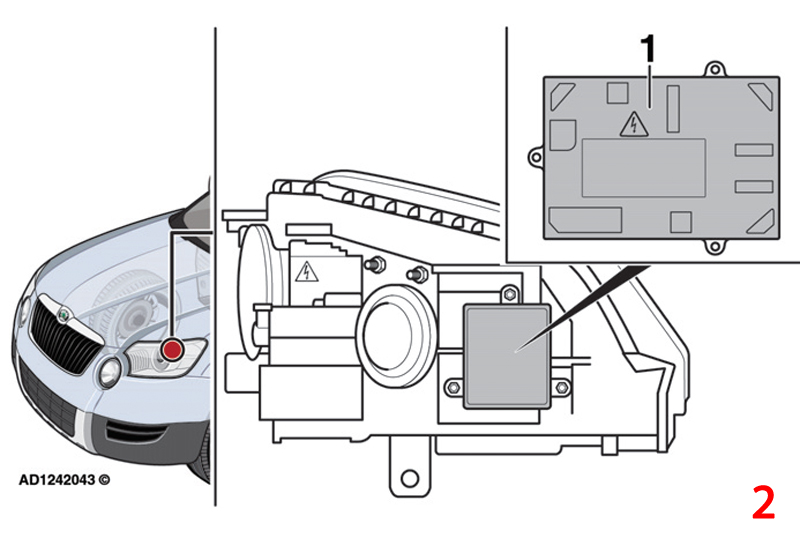 ---
In this regular column, Autodata's Technical Team share their fixes to common problems raised through Autodata's technical helpline, available to all UK customers. Here, they take a look at a problem with a Skoda Yeti.
---
FAULT:
The left-hand headlamp is not illuminating when the headlamp switch is in the 'AUTO' position and trouble code 00979 is stored in the multifunction control module fault memory. We have carried out some basic wiring checks and have swapped the bulb from the right-hand headlamp, but the fault persists. Do you have any ideas where to start?
FIX:
The problem affects all Yeti models with gas discharge headlamps up to 03/10. We strongly advise that all personnel take extreme caution and adhere to all safety-related guidelines when working on high voltage components. If all voltage supplies and earth connections are correct, we suspect the fault is likely to be due to a faulty gas discharge headlamp igniter unit. Ensure the power supply is disconnected before commencing any repair work. Fit a new gas discharge headlamp igniter unit to the headlamp assembly (Fig 2.1). Erase any trouble codes, and check the operation of the headlamp to ensure the fault has been fixed.
---
For more information, click
here
.