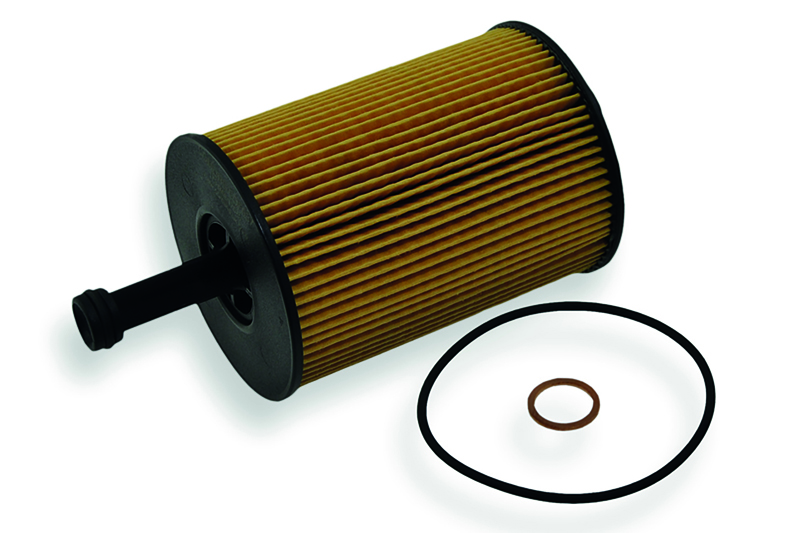 ---
Comline discusses what constitutes a high-quality oil filter, and whether technicians need to supply the OE part to guarantee performance.
---
Dirt and other contaminants are the primary reason for excessive engine wear and failure. The engine is a hotbed for potentially harmful particles; some of the most destructive occur from oil degradation. It's also home to the tiny metallic fragments that result from engine component friction. In both cases, these contaminants are mobilised in oil, which helps spread them throughout the inner workings of an engine.
This, in turn, causes further damage through abrasion and creates a downward spiral of wear and tear that can lead to complete engine failure. To ensure engine protection and safeguard performance, it is vital that the oil is changed regularly. It's equally important to fit a high-quality oil filter that will remove harmful particles from the oil before it's fed into the engine.
Comline's Filtration Business Line Manager, Povilas Borisas said, "The filtration product line is a cornerstone of our business and it has played a significant role in Comline's rise to prominence since our foundation in 1991.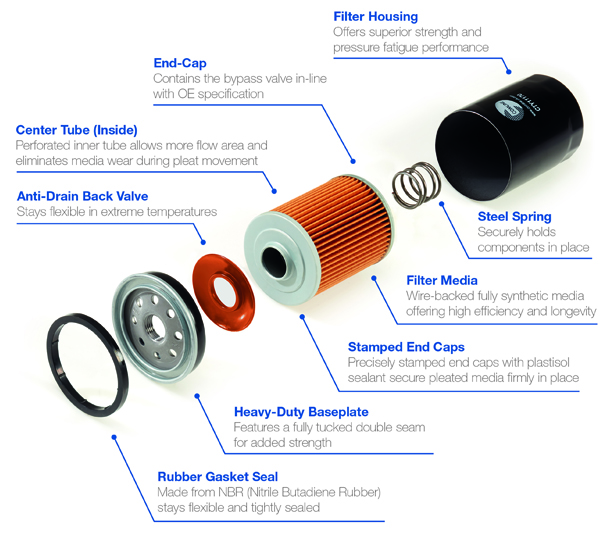 "We have come a long way since then and our filtration expertise has developed significantly along the way. Looking specifically at oil filters, our range, which spans over 95% of the European, Japanese and Korean car parc, includes both traditional 'spin on' filters and the more environmentally friendly, paper-based Eco options, which are becoming more commonplace in today's modern vehicles.
"Utilising premium raw materials, including media sourced exclusively from world- renowned suppliers, heavy-duty stainless-steel base plates, durable silicone or nitrile butane rubber (NBR) seals, high-strength adhesives and more, our entire range is precisely manufactured to OE-matching specification in leading ISO compliant facilities.
"Our absolute focus on quality continues into our testing procedures, with each filter being subjected to rigorous checks, analysing pressure and temperature performance, impulse characteristics, rubber seal wear, and media configuration. This takes place during production, within Comline's own in- house quality laboratory and in conjunction with the International Filtration Testing Services (IFTS), one of the world's leading filtration testing organisations.
"It is thanks to this intense quality control process that we can confidently guarantee OE matching quality and full BER compliance across our entire range."
So, what is BER compliance, and why is it vital for consumers and the aftermarket? Mike Smallbone, Head of Membership Development at the IAAF, gave his insight, "EU Motor Vehicle Block Exemption Regulation 461/2010 mandates that motorists have the legal right to choose where their vehicle is serviced and repaired without invalidating their warranty. Furthermore, they are also free to use parts of OE matching quality from BER compliant suppliers, such as Comline, providing they are correctly documented.
"This is a fact that unfortunately is not widely known, with many motorists believing they must return their vehicle to the manufacturer for servicing to avoid invalidating warranties. This misconception not only results in consumers missing out on huge potential savings, but it also threatens the health of the independent aftermarket by preventing competition within the marketplace.
"To address this knowledge gap, the IAAF, together with leading industry partners, has launched a regional pilot project for the 'Your Car – Your Choice' Campaign, which aims to provide clear and concise guidance on this important topic."
---