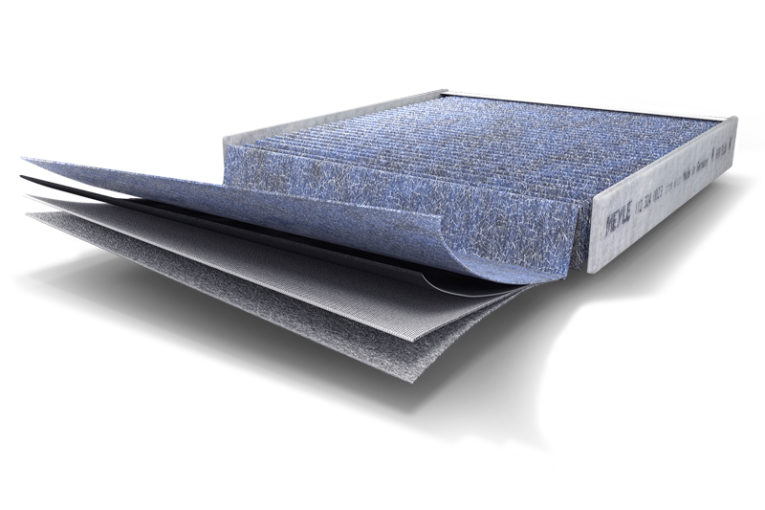 ---
Meyle has strengthened its range of particle and activated carbon cabin air filters. Here, the company explains how an additional filter layer enriched with silver ions provides cabin filters with an antibacterial function to clean air in the car more effectively.
---
Increasing air pollution exposes drivers and passengers to dangerous particles such as soot, and harmful gases such as ozone when driving. Air pollution caused by allergens, bacteria and fungi, which can form in the filter, further increases the health burden.
With a third filter specification, the Hamburg-based manufacturer, Meyle, offers another solution for even cleaner air inside the vehicle: a special coating on the new biofunctional Meyle-Original cabin filter, which ensures that the driver and occupants are not only protected from dust, pollen, soot and gases, but also that bacteria does not enter the cabin. The fungicidal effect of the silver-ion layer also prevents the development of moulds, which can additionally strain the airways of the vehicle occupants and cause allergic reactions.
The new cabin air filter consists of four layers that clean the air before it enters the vehicle's interior:
■ Biofunctional layer: Has an antibacterial effect and prevents mould fungus formation.
■ Activated carbon layer: Filters harmful gases such as ozone (O3), sulphur dioxide (SO2) and nitrogen oxides (NOx).
■ Carrier fleece: Basis for the activated carbon layer and the biofunctional layer.
■ Particle filter layer: Filters dust, pollen, soot and dirt from the air.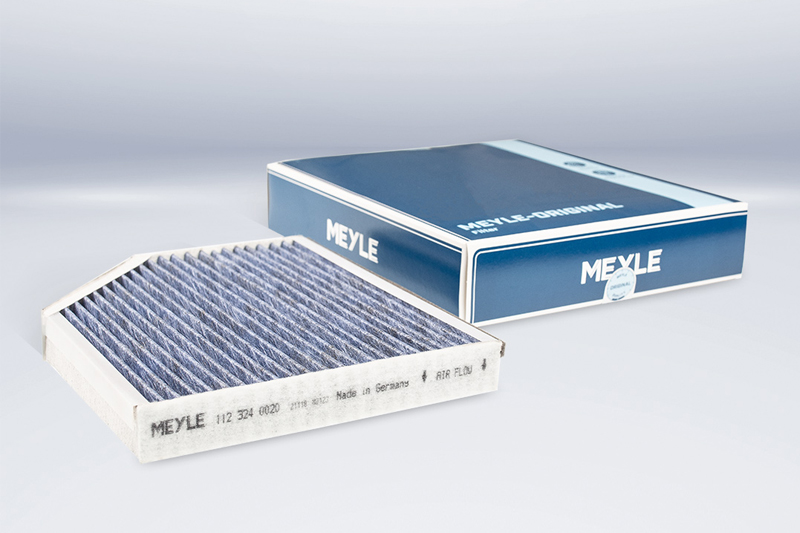 Especially for allergy sufferers, the use of the special filter with an antibacterial function can contribute to road safety; allergies, watery eyes and sneezing affect the driver and the passengers, and can cost important seconds in an emergency. Therefore, workshops should recommend that allergy sufferers replace the filters in good time, because the antibacterial and antifungal silver ion filter material contributes to a smooth ride.
Twice a year
Meyle recommends changing the filter every 15,000 kilometres, or at least twice a year. Over the course of time, fine dust, soot, pollen or insects settle in the filter, and the functionality is gradually lost. In a dirty filter, the dirt particles react with the humidity inside the vehicle. The consequences include fogged windows, unpleasant odours, and additional exposure to allergens and bacteria. Especially in the humid months, the formation of bacteria and mould is prominent. Workshops can score points with their customers by providing information at an early stage.
---