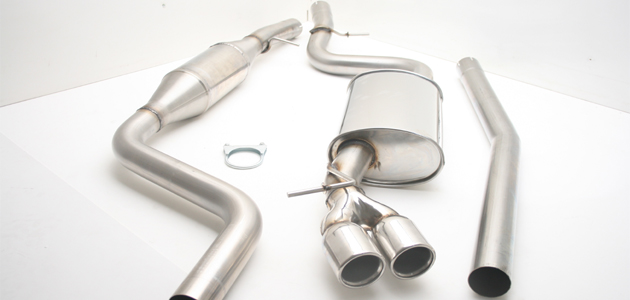 The exhaust replacement market may be in huge decline but, according to Vortex Exhaust Technology, it is not all doom and gloom out there.
The company continues to push the boundaries in performance with Vortex Raceflo® exhausts bringing successes on the racetrack. In addition, improved performance and better fuel economy has been delivered to an ever wider range of road cars and 4WD's with the Vortex Ecoflo® product range.
Best news of all for the fitting station and garage trade is that Vortex now offers a more traditional way of fitting the unique and patented range of exhaust products. Until now all Vortex exhausts have been custom-built, and have required installers to own their own pipe-bending equipment.
During 2012 Vortex got together with Cybrand to develop a range of ready-fit cat-back exhaust products.
With over 50 models already developed and in production including Audi A5, Mini Cooper S, Range Rover Sport, Mitsubishi L200 and VW Type 5 the two companies expect great things.
What make this product range different from anything else in the market is that it uses Vortex patented technology. Barry Mead, Managing Director, says: "Patents are not granted lightly. Our technology speeds up gas flow through the exhaust system, which alleviates back-pressure. Just fitting a Vortex cat-back exhaust system will significantly further reduce emissions and give power and fuel economy gains".
Anyone interested in the Vortex ready-fit products or in becoming a fully-fledged "Vortex dealer" should contact the company.