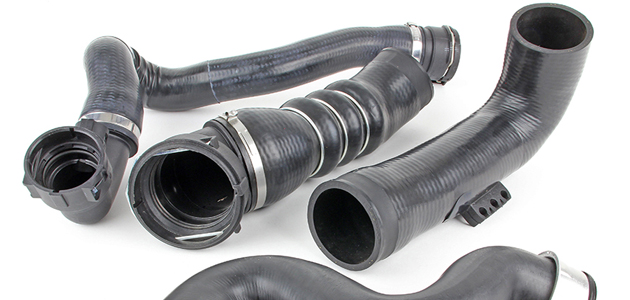 First Line continues to grow its range to encompass more of the products that technicians need on a daily basis. Therefore, as the number of vehicles fitted with forced induction engines continues to grow, the addition of turbo hoses (400 reference numbers) is a natural development for the company.
As its existing customers can already testify, quality is one of the hallmarks of First Line's business, so there is no surprise that the range is produced by a trusted manufacturer and incorporates original equipment connectors and rubber of equivalent quality, which means that it's a range that technicians can depend on.
Naturally the range covers popular European marques such as Alfa Romeo, BMW, Dacia, Fiat, Ford, GM, Land Rover, Mercedes Benz, PSA, Renault, and VAG, and includes popular UK vehicles like the Mercedes Sprinter 06-, Fiat Ducato 06-, Ford Focus, BMW E39/E46, Renault Megane II, Land Rover Discovery/Freelander, plus the Vauxhall Vectra II and Corsa III.