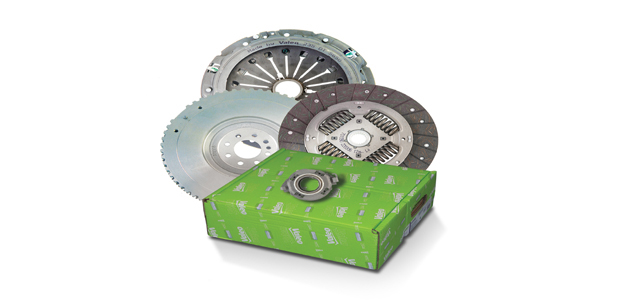 Valeo Service UK has launched a variety of new clutch references as part of their new-to-range programme.
There are more than 15 new clutch part additions to the Valeo Clutch series, which include conversion kits for the BMW 3-Series (2000-2007), Renault Clio (2009-onwards) and Volvo S40 (1997-2003); dual mass flywheels for the Ford Fiesta (2002-2005) and Vauxhall Astra (2005-2010).
In addition, service kits are available for the Renault Megane (2009-2012) and Audi A3 (2003-2007); two piece kits are also available for the Audi A3 (2006-2012), alongside the A4 (2008-onwards).
The new additions bring the number of references in the Valeo clutch programme to over 1900 for passenger car and commercial vehicle applications. The clutch programme includes traditional clutch kits, high-efficiency clutch kits, self-adjusting clutch kits, dual mass flywheels, clutch master cylinders and concentric slave cylinders.