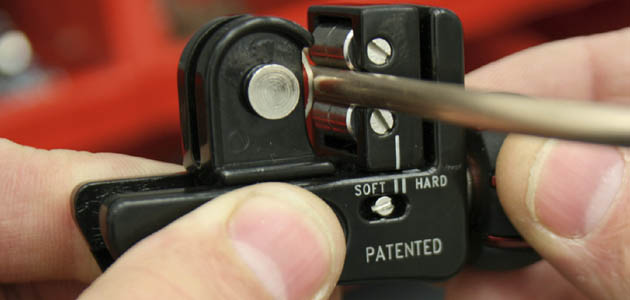 Sealey has launched four new brake service tools including a Brake Pipe Bender, Pipe Cutter, Disc Brake Piston Spreader and Brake Calliper Thread Repair Kit.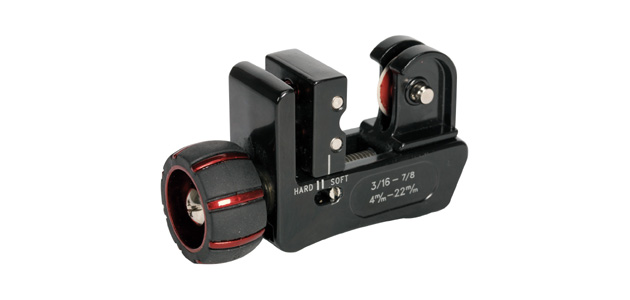 The VS0350 (pictured above) Brake Pipe Cutter's patented design ensures that the spring mechanism maintains the correct cutting pressure on the pipe at all times. The cutter features a smooth screw action and nickel plated blade for increased cutting performance. The tool also comes with a free 7mm angled head, long reach hex wrench.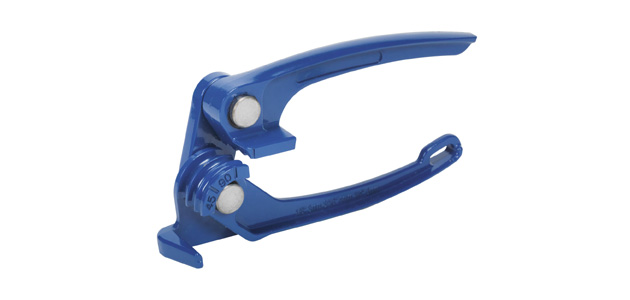 The VS5055 Brake Pipe Bender's (pictured above) compact design bends automotive brake pipes without crushing the pipe walls, whilst the rigid construction makes it suitable for steel pipes.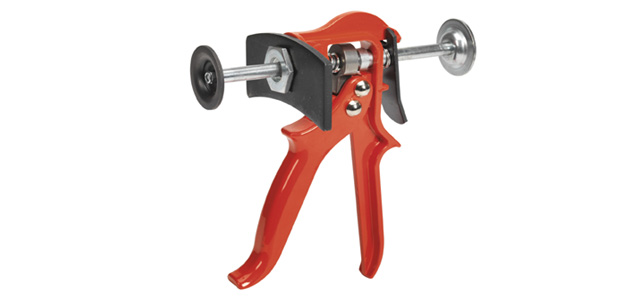 The AK7113 Disc Brake Piston Spreader (pictured above) , which comes with a free gravity brake bleeder kit, is designed to fit front brake callipers and the pistol grip design provides a fast, no nonsense approach to pushing the piston back.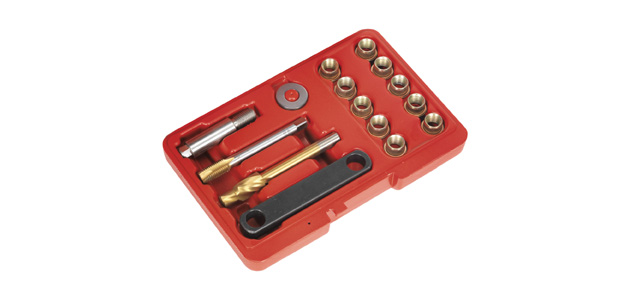 Also on offer is the VS0463 Brake Calliper Thread Repair Kit (pictured above) with stepped drill enabling you to oversize the hole allowing the insert to be fitted. The kit includes M12 tap, step drill, insert locator, two washers with centre roller bearings and ten replacement inserts.