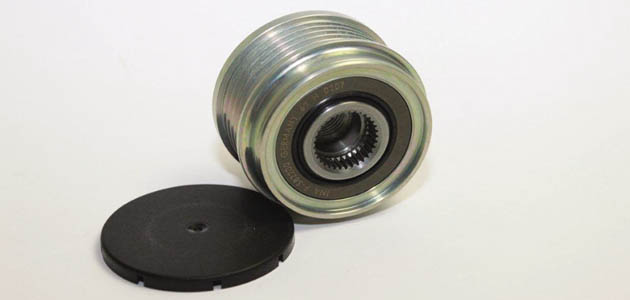 Ten new additions have been made to the INA Over Running Alternator Pulleys (OAPs) range by Schaeffler Automotive Aftermarket (UK).
OAPs are an integral part of the Front End Auxiliary Drive system (FEAD) and are designed to absorb vibrations and fluctuations in the FEAD.
More than four million vehicles in the UK are fitted with an OAP and the new part numbers cover applications for a vehicle parc of more than 70,000 vehicles to take the 2012 running total of new INA OAP part numbers to 22, servicing the needs of some 372,500 vehicles.
There have been more than 2,400 new applications for new and existing INA OAP part numbers so far this year.
The latest additions include a new OAP for nearly 26,000 vehicles including the Toyota Auris (ZE15, RE15) 1.6 VVTi, 3/2007-; another for nearly 18,700 vehicles including the Ford Focus II (DA) 2.5 ST 10/2005-; and one for more than 9750 vehicles including the Renault Traffic II van (FL) 2.0 dCi 90 (FL0H) 8/2006-.