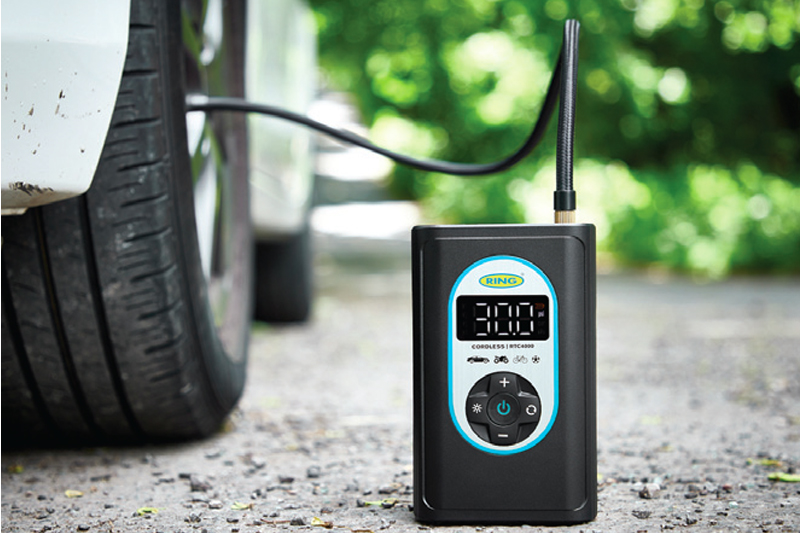 ---
The RTC4000 from Ring is easily chargeable via a USB type C cable or 12V DC cable and is quick to inflate a tyre, even from flat.
---
To save time, this tyre inflator also has a memory function, so the user can save different tyre pressures and activate them from the home screen. It also has an auto-stop feature to reduce the risk of over inflating the tyre. Ring has ensured that this tyre inflator is as compact as it can be, which also means its light and easy to move around the vehicle and top up the tyres. Additionally, there are multiple LED lights on the tool, so inflating tyres can be done at any time.
---
Want to know more? For more information click
here.