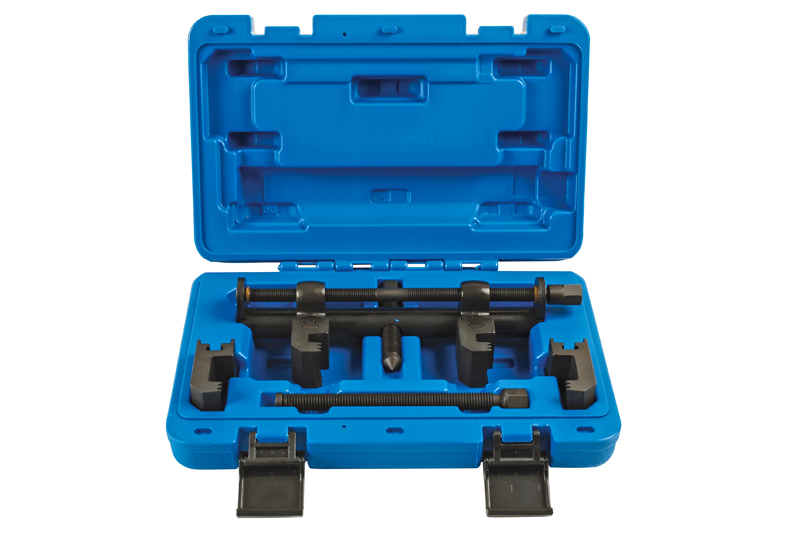 ---
The new puller from Laser Tools (part number 7114) specifically designed for ribbed pulleys. 
---
If an engine is fitted with a serpentine belt and the associated ribbed drive pulleys, then care has to be taken when removing these pulleys, particularly the main crankshaft pulley. A traditional puller is likely to damage the outer edge of a ribbed drive pulley. This new puller from Laser Tools (part number 7114) is specifically designed for these ribbed pulleys, and is a versatile solution that will safely and smoothly remove water pump, alternator, air-conditioning, and crankshaft pulleys.
The 7114 puller has a left and right hand threaded clamping mechanism that lets the toothed clamps close equally onto the pulley, ensuring the force screw stays centrally mounted on the pulley shaft. The toothed design makes the clamp grip across the ribbed section of the pulley and not against the outer edge of the pulley, which would easily be damaged.
The 7114 is supplied with two sets of quick change clamps and two sizes of force screw for both deep and shallow pulley depths. Two end pin adaptors are also supplied for round or flat centre depressions.
---