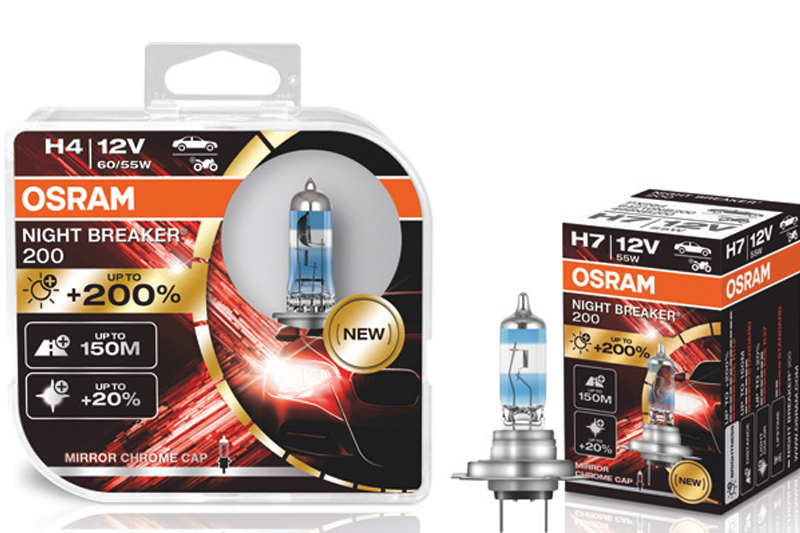 ---
The upgraded headlamp bulbs, Night Breaker 200 from OSRAM, provide motorists with a halogen upgrade bulb that significantly improves road illumination and safety.
---
The bulbs are up to three times brighter and provide up to 20% whiter light than required by law. The light beam extends up to 150m and the strong luminosity of the bulb provides improved, wider visibility. The Night Breaker 200 is available now as an H4 and H7 ECE bulb type.
---
For more information, click
here
.