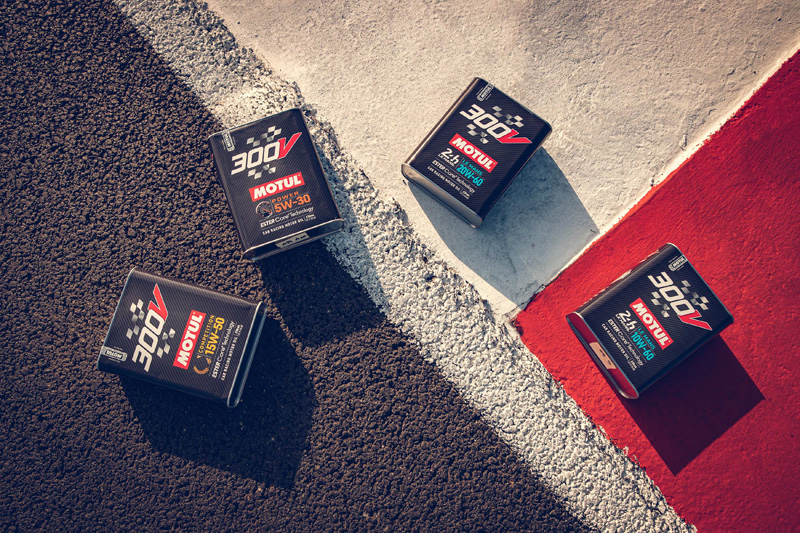 ---
Motul has launched an updated version of its flagship product the Motul 300V, at the 24 hours of Le Mans racing event, before its official release to the UK & Ireland in the fourth quarter of 2021.
---
Launched in 1971, Motul 300V was said to be the world's first fully synthetic oil for the automotive market, developed to help racing teams accomplish maximum performance and reliability out of their engines.
50 years after its first launch, Motul has unveiled the latest evolution of its benchmark lubricant.
The updated Motul 300V racing oil improves engine performance by reducing internal friction. The formulation reportedly ensures proven power and torque gains across the whole powerband. 
Motul 300V now fulfills modern engine requirements and is compatible with exhaust gas after-treatment systems such as particulate filters, biofuels (especially Ethanol) and protects against LSPI (on downsized engines). 
The oil now also features Organic base stocks using non-fossil renewable materials limiting the environmental impact and allows Motul to lower its carbon footprint by 25% during manufacturing process. 
The range has been split into three distinct series: Power, Competition and Le Mans.
Jim Glickenhaus, Founder of Scuderia Cameron Glickenhaus, said: "The new Motul 300V makes a gigantic difference. In challenging racing conditions, the engine often gets stretched to its limits, therefore, we need a reliable lubricant which will make the engine able to continue the race. The new Motul 300V is exactly that. We have full confidence in this lubricant."
---