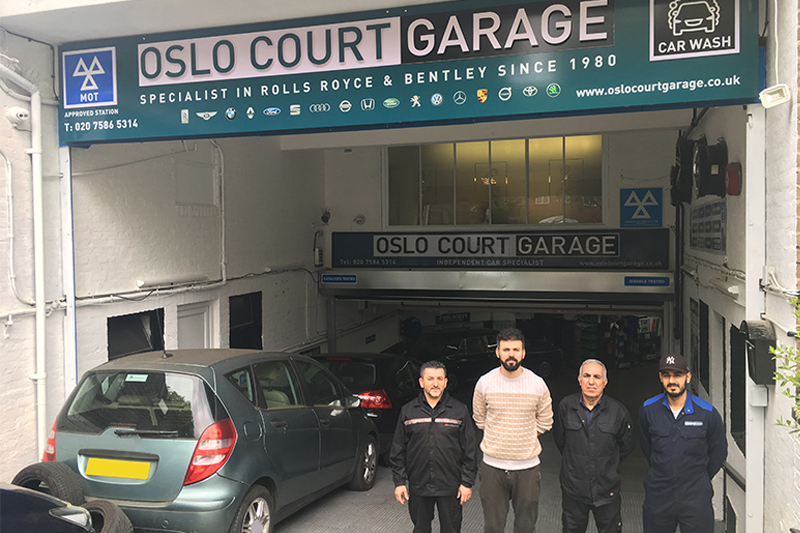 ---
Gemco recently fitted a range of Bradbury MOT Equipment at Oslo Court Garage in London. The company spoke with the garage's Owner, Walid to find out why he chose this particular equipment for his somewhat unique workshop site.
---
Oslo Court Garage's Owner, Walid, explained, "Being a family run business, we understand the importance of trust, reliability and providing a friendly, professional service. We know we can tick all the boxes when it comes to customer care, which is why we'll always go the extra mile to make sure our customers are satisfied and happy to come back to us for years to come.
"At Oslo Court Garage, customer service has been at the core of everything we've been doing for the past 40 years. We care as much about your vehicle as you do. That's why we aim to provide reliable, competitively priced services and repairs carried out by experts.
"Of course, throughout our history we've learnt a lot and moved with the times. We like to think we know everything there is to know about every type of vehicle, but, at the same time, we also understand drivers, and the service they expect from a garage and the technicians that look after their vehicles."
Since 1980, Oslo Court's Garage claims that it has been perceived as a specialist in Rolls Royce and Bentley, but they also work on other vehicles.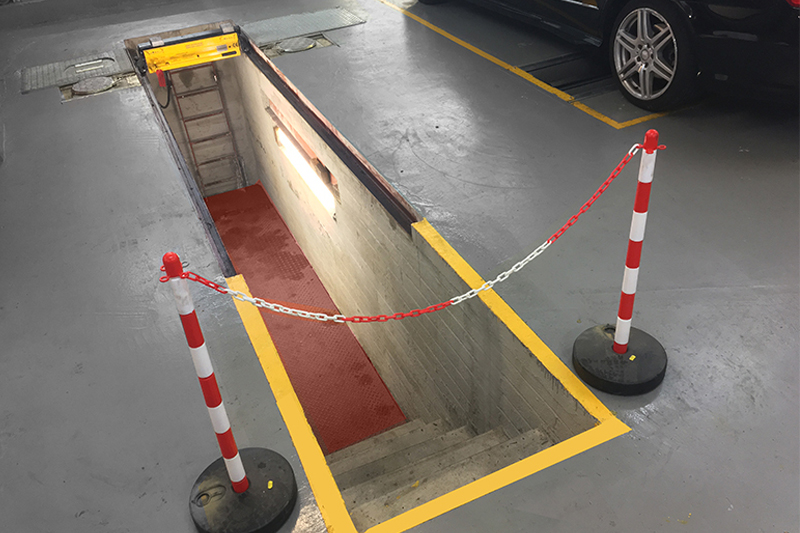 Walid continued, "With a strong customer focus at the heart of what Oslo Court Garage does, it's essential that as a garage we keep up with customers' needs and invest in new garage equipment that we can rely on.
"In my years as a mechanic, I have relied on Bradbury garage equipment, from vehicle lifts through to brake testers. When it came to purchasing new equipment for my garage, I knew I wanted Bradbury equipment.
"When it came to choosing new MOT equipment, the main obstacle we faced was space, as our site originated as an underground World War II bunker back in the 1930s. Height restrictions meant that we couldn't have vehicle lifts in our garage. Therefore, a Class 4 pit was the best option for us."
In addition to the Class 4 pit, Gemco fitted a Bradbury 1040S ATL Class 4 Brake Tester (including an integrated Bradbury BRADCOMBI Combined Emissions Analyser), a Bradbury Pneumatic Pit Play Detector, a Bradbury BJB15RDE Jacking Beam, a Gemco Litecheck6DL Headlamp Aligner with laser and 3m rails, a MOTMIRRORS Pair of Convex MOT mirrors, a PDATL Pedal Depressor, and a BRMOTPACK1 B, which is a complete MOT starter pack, including a tool board, signage, a brake meter, a trailer socket tester, leak detection, and more.
"When it came to choosing new MOT equipment, the main obstacle we faced was space, as our site originated as an underground World War II bunker back in the 1930s."
---