---
As an automotive aftermarket business expert, Andy Savva, The Garage Inspector, has supported many garage owners in taking their businesses to the next level. Now in his guise as Philips' Car Lighting Brand Ambassador for the UK and Ireland, Andy tells PMM why using quality headlights is good for business.
---
PMM: Why should technicians care about the bulbs they are fitting in cars?
Andy Savva (AS): My one golden rule is that technicians should always look at their workshop through the eyes of their customer.
Therefore, checking and changing car bulbs is much more than just a routine job. Car bulbs give the technician the chance to better satisfy customers and, at the same time, create additional profit.
The first step to remember is to always change car bulbs in pairs. The reason is simple; if one lamp is broken, the second one will probably also fail within a short period of time.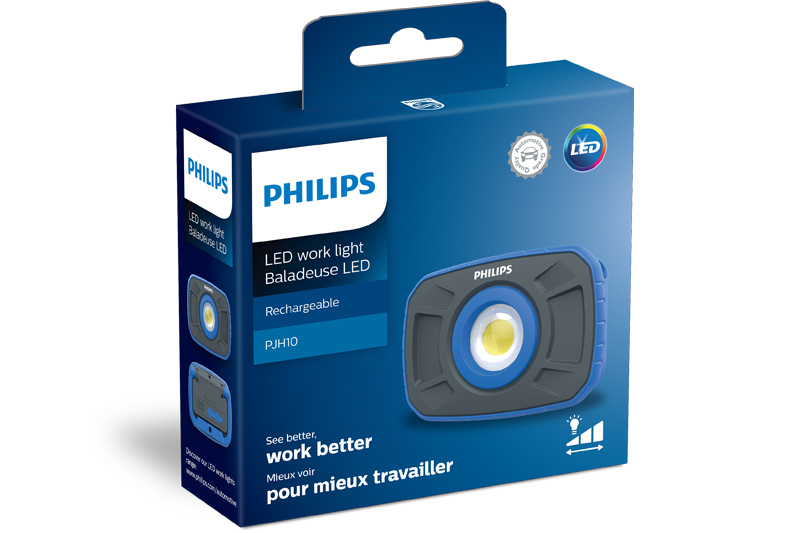 So, changing bulbs in pairs offers the customer lighting reliability, and also prevents the possibility of additional cost and effort for the workshop; it stops the customer from coming back with another lamp fault.
It is also worth checking that the customer is happy with the lights they have been using before putting any new lights in, as well as whether they're satisfied with how their lights have been working at night and throughout bad weather, as a large amount of traffic accidents happen at night or during bad weather conditions. It's also worth looking at the age of the driver, because as we get older, more light is necessary in order to see things well enough to drive safely. Therefore, having the clearest vision of the road at all times is crucial for both safety and comfort.
Philips claims that its car lighting portfolio offers a range of highly technical quality car bulbs, all of which produce more light than the industry standard.
PMM: How important is the quality of the headlamp?
AS: Repeat business is obviously vital in sustaining a profitable garage. Therefore, the quality of the products a technician uses is paramount.
Whether we're talking about technology such as halogen, xenon or the latest LED solutions, Philips' car lighting products have always been able to produce the quality equipment that the automotive industry requires. It is therefore no surprise that Philips' automotive lighting products are used in a third of the world's cars.
All Philips halogen car bulbs use quartz glass, which results in several important benefits, including a stronger glass that can withstand thermal and mechanical shocks better than standard toughened glass, as well as more pressure, which means the bulb can actually produce more light.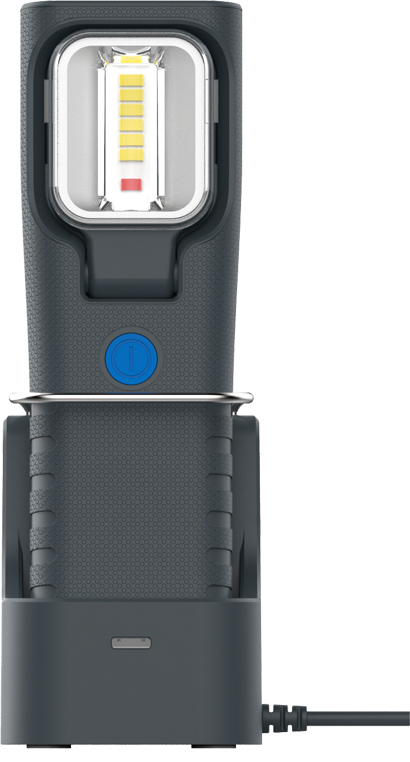 All Philips bulbs offer an UltraViolet (UV) shield to protect the modern plastic optics used by car manufacturers. As a result, the headlight unit will not deteriorate from inside as it would do if it had lamps installed that only use toughened glass.
In addition to the quality of the glass, the material and the exact position of the filament is crucial for optimum light on the road.
Philips claims that its bulbs are produced and rigorously tested to ensure superior beam length and correct positioning, which guarantees comfort and safety not only for the person driving the car, but also for drivers of oncoming traffic, as they won't suffer the discomfort of glare in their eyes.
The company's lighting products have been invented and developed to offer even more or whiter light – nowadays up to 150% more. Of course, the greater the light produced by the car bulb, the further the car driver can see, and so the person behind the wheel can both react faster and drive safer.
All of these various technologies ensure a longer lifetime for Philips car bulbs, and development in halogen car bulbs is still on- going. Even today, big car manufacturers are still using Philips halogen and xenon car bulbs for their new models.
PMM: How important is it to use professional workshop lamps?
AS: Technicians have to solve a variety of complex problems every day, but sometimes the biggest challenge isn't diagnosing the fault, it's having the space, light and dexterity to put it right.
When working on customers' cars, the technician can't afford to make mistakes. With this in mind, I would recommend ensuring that there is good and reliable light focused on the right area. The entire range of Philips professional workshop lighting is equipped with high-quality LEDs for bright and comfortable light.
The Philips lamps produce a natural bright white light, which is very comfortable for technicians, enabling them to carry on through their day without straining their eyes and becoming tired as result of working. In fact, the company's three latest models even have dimmable lights with a memory option in order to allow technicians to create their optimum lighting condition.
I have found that Philips' lamps work for a long period of time without me having to stop to recharge them. In fact, when fully charged, Philips workshop lamps can last up to 12 hours, meaning a technician will be able to work a full day with a fully charged lamp. And when it's needed, lamp recharging is really quick. Philips workshop lamps are designed for professional use, so they need to be extremely robust and flexible, and they are! The lamps are highly resistant to dust, oil, water and shocks. Strong magnets and integrated hooks allow the technician to use the workshop lamps wherever they like, meaning that they can use both hands for the job that they are working on.
Most workshops will have a variety of jobs to do on a car and Philips' range addresses this need.
The penlight model is ideal for short inspections. There is a smaller lamp for head- use and various hand-held models for daily work. The Philips range also includes projectors if you need more light. There's even a modular system with extremely bright white light to give you the effect of working in daylight while allowing you to illuminate several different spots at the same time.
---