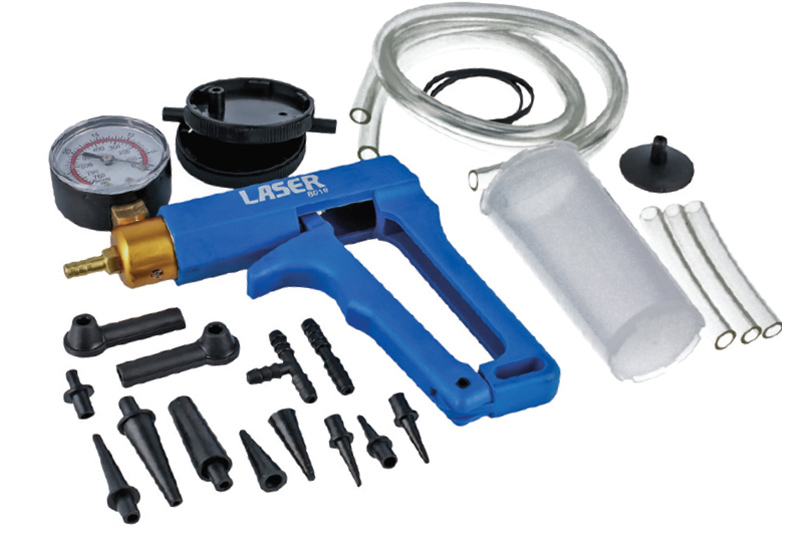 ---
Laser Tools has released an automotive test, tune-up and brake bleed vacuum pump with adaptor kit (part number 8018).
---
It is ideal for a wide variety of automotive applications, such as tune-ups, diagnostics and testing, one-man brake and clutch bleeding, liquid siphoning, and fault diagnosis on internal combustion engines – the hand-operated vacuum pump in combination with the accurate vacuum gauge enables the monitoring of actual manifold vacuum, an invaluable aid to troubleshooting engine faults.
---
For more information, click
here
.