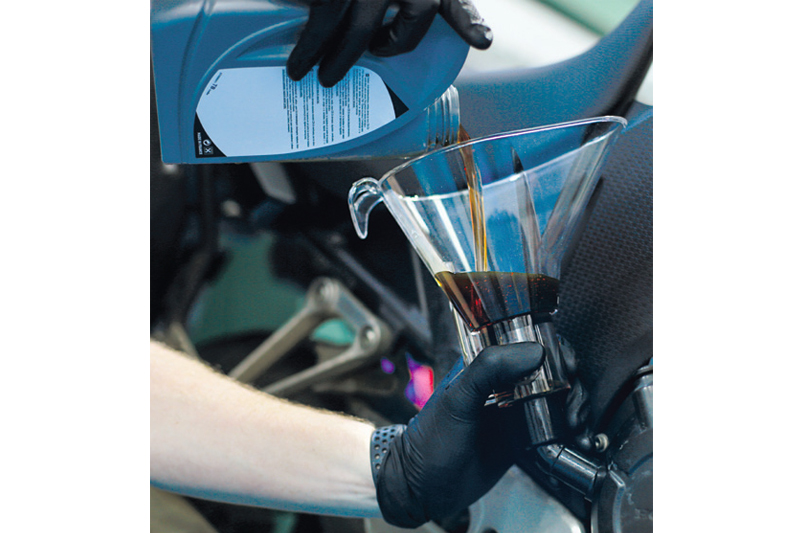 ---
Oil funnel (part number 8572) has an extra-long spout from Laser Tools, with a 45-degree cranked spout adaptor and is designed to get right into these hard-to-reach areas.
---
Especially suitable for motorcycles. The transparent funnel shows oil or fluid flow and features a removable plastic filter to prevent debris entering together with a breather pipe to prevent any airlocks. The spout adaptor cap be rotated to allow the extension pipe to be positioned into the filler point while keeping the funnel handle level for easy filling. Said to be robust and long-lasting, the funnel is manufactured from polycarbonate with the extension pipe and adaptor from polypropylene. Funnel diameter: 140mm; spout diameter: 29mm to 13mm; long reach: 368mm.
---
Want to know more? For more information click
here.