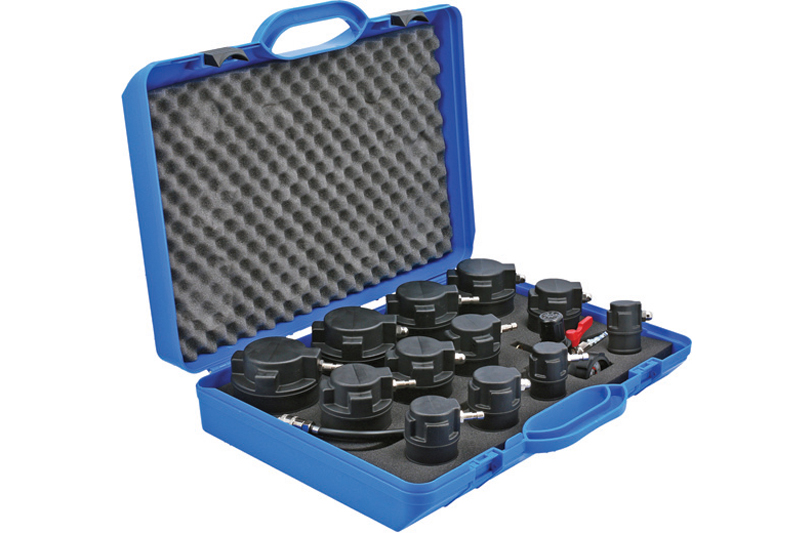 ---
This 13-piece turbo system tester set from Laser Tools (part number 7981) is designed to charge the turbo system with low-pressure, regulated workshop air to indicate the presence of leaks within the system.
---
The kit includes 12 stepped adaptors for the following pipe sizes: 31-38mm, 46-51mm, 55-60mm, 65-70mm, 75-80mm and 85-90mm. The pressure gauge is provided with an adjustable regulator and a shut-off valve to help prevent over pressurisation. The set is supplied in a foam-lined storage case.
---
For more information, click
here
.