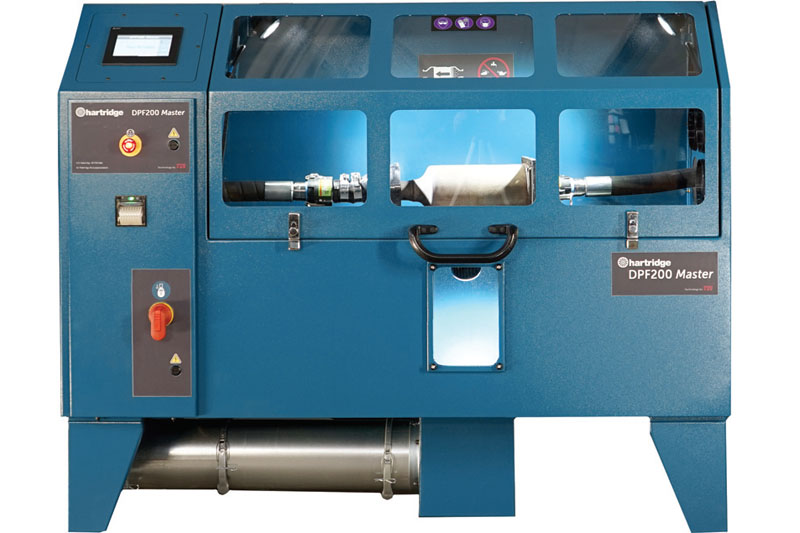 ---
Delphi Technologies has launched the Hartridge DPF200 Master. The latest addition to its DPF cleaning range, it is said to be quicker, safer and more effective than other cleaning solutions such as detergents and forced regeneration.
---
With a strong return on investment, the product offers workshops a profitable route into the fast-growing cleaning market, as well as another value-added service they can offer their customers.
Using Hartridge's DPF200 Master, workshops can quickly and safely clean blocked particulate filters. As well as helping to improve the vehicle's fuel economy and emissions performance by extending the filter's service life, it avoids the need for a complete filter replacement, ensuring a much more cost-effective service and avoiding unwanted vehicle downtime in the future.
The easy-to-use software is built into the machine automatically, and includes flow testing and unique 'failed cell' detection diagnostic steps so that a faulty filter can be identified prior to cleaning, avoiding costly time wasting.
---
For more information, click
here
.