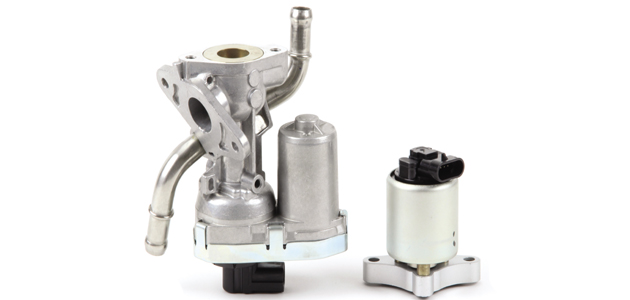 The latest addition to the growing number of products in the First Line Group (FLG) niche products line up is a short range of two exhaust gas recirculation (EGR) valves for popular Ford and GM vehicles.
As existing FLG customers will be familiar with, both part numbers  – FEV1000, which cross refers to GM part numbers 17200272/17098055/0851038 and FEV1001, which cross refers to Ford part numbers 1480549/1788657 – are supplied complete with gasket(s), are ready to fit and are covered by FLG's comprehensive 12-month/12,000 mile warranty.
This initial range covers popular GM models in the Astra, Corsa, Combo, Meriva, Tigra TwinTop, Vectra and Zafira range, as well as 2.2, 2.4 and 3.2 TDCI variants in the Ford Transit range.
FLG advises technicians to be aware that the engine management software may need to be updated once the replacement EGR valve has been installed on the vehicle. It therefore recommends they consult the vehicle manufacturer's technical service information for full details.