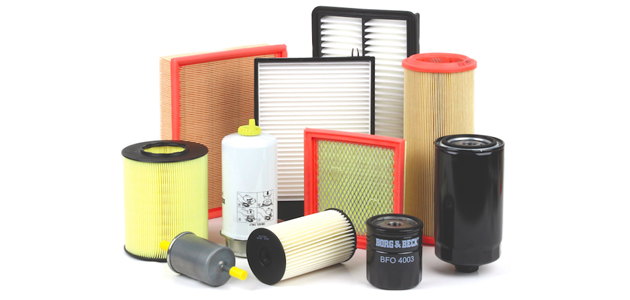 The First Line Group (FLG) has launched a range of filters for automotive and light commercial vehicle (LCV) applications, which it has introduced under its renowned Borg & Beck brand and marks another new development in the growing Borg & Beck product portfolio.
The range of almost 500 part numbers includes air, cabin, fuel and oil filters and therefore provides workshops with a comprehensive range of products which will provide the service solution for the vast majority of popular car and LCV applications.
Obviously when it comes to filters, quality is key, which is why in keeping with FLG policy, the entire range is manufactured to its exacting standards and rigorous product testing is carried out to ensure the consistency of performance expected with a premium product.
In common with the complete range, Borg & Beck oil filters are constructed using high quality materials and incorporate a tough, powder coated, corrosion resistant outer casing, specifically matched filter paper for superior filtration and feature a reverse flow check valve that prevents 'dry start' and the engine wear that this can cause.
The air and cabin filter range utilises wire mesh backing and polyurethane seals to provide their strength and ensure there is no leakage around the filter housing. High quality paper subsequently provides excellent absorption and humidity resistance.
To reduce any possibility of leakage, Borg & Beck fuel filters incorporate moulded filter paper, rather than glued paper, in their robust construction. The paper is naturally of high quality to ensure reliable fuel filtration, as are the valves, which prevent fuel flow issues.