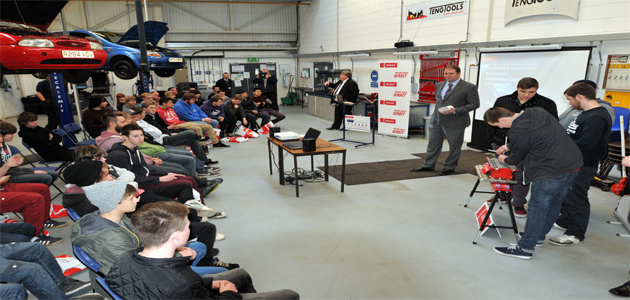 DENSO Aftermarket Sales UK has confirmed that it has placed further investment in its A/C Compressor offering, following recent growth in sales and demand for its proven air conditioning (A/C) compressors range.
44 new compressor references have been introduced, bringing the total number to nearly 400 and covering more than 2,000 applications, offering extensive vehicle parc coverage.
All DENSO A/C Compressors are original equipment (OE) on a range of vehicles and delivered in the aftermarket as complete assemblies, pre-filled with the right amount of oil.
Vehicles covered by the range extension include:
BMW: 1 series (E81/82/87/88), 3 series (E90/91/92), 5 series (E60/61), X3 (F25) and Z4 (E89)
Daihatsu: Sirion
Fiat Group: Alfa Mito, Fiat Bravo 2007, Fiat Grande Punto, Lancia Delta
Honda: Accord VII, CR-V
Iveco: New Daily
Jaguar: XJ6 350
Mercedes: E class (212), S class (221), ML (164)
Mitsubishi: Pajero
Porsche: Panamera, GT3
Toyota: Yaris II, Auris, Corolla, Urban Cruiser
VW Group: Audi A4, A5, Q5, Q7, VW New Beetle, Touareg, T5
The A/C compressor is at the core of a vehicle's climate control system. Driven by the engine, it sucks in the low pressure and low temperature refrigerant gas from the evaporator and compresses it into a state of high pressure and high temperature. The refrigerant is then discharged and supplied to the condenser.