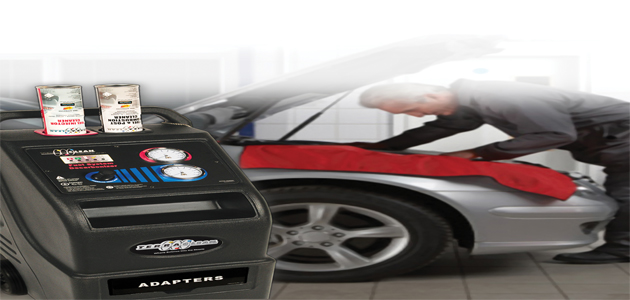 TerraClean service centre Swiftfit Tyre & MOT of Norwich has demonstrated the benefits of TerraClean by carrying out a service on no fewer than 15 Mazda MX-5s as part of an event for the MX-5 Owners Club.
The family run business of more than 30 years was approached by a member of the MX-5 Owners Club who had seen the TerraClean service advertised on television and wanted to see for themselves the benefits it brings.
Swiftfit Manager Graham James and his team went to work on the MX-5s – ranging from the Mk1 model 1995 to the Mk2 of 2004 – and began by carrying out an emissions test before the TerraClean service.
James then connected the TerraClean machines to the petrol vehicles using OEM-specific adaptors. When connected, the machine took over the role of a vehicle's fuel tank and fuel pump, enabling the removal of carbon, tar and varnishes from a number of internal components.
After the service, an emissions test was taken again on each vehicle with the majority showing reduced emissions. Rob Pope, MX-5 Owners Club member, said: "I'd read enough reviews to be confident of the TerraClean service and the day provided a real good mixture of results from reduced emissions resulting in MOT passes from failures, improved vehicle performance and increased MPG."
Graham added: "Our TerraClean sales have been growing steadily and it was an excellent opportunity to demonstrate the benefits TerraClean can bring to vehicle owners clubs."