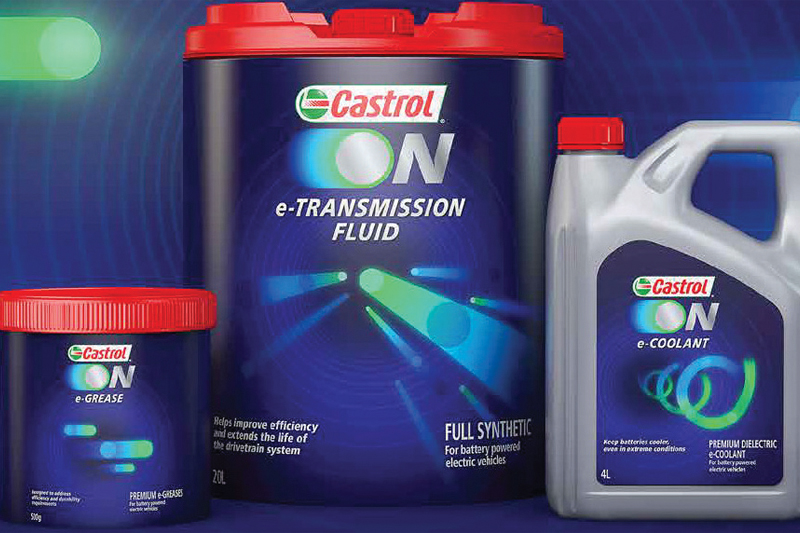 ---
Castrol has announced the launch of Castrol ON, the brand for its range of advanced fluids for EVs. The range includes e-Transmission Fluids, e-Coolants and e-Greases.
---
Advanced e-Transmission Fluids are reported to extend the life of the drivetrain system and enable EVs to go further on a single charge. e-Coolants are said to keep batteries cooler, even in extreme conditions, and enable them to tolerate ultra-fast charging (>150kW), while e-Greases are claimed to enable EVs to perform more efficiently by minimising temperature spikes, whilst also enhancing the durability of components and lowering weight.
---
Fore more information, click
here
.