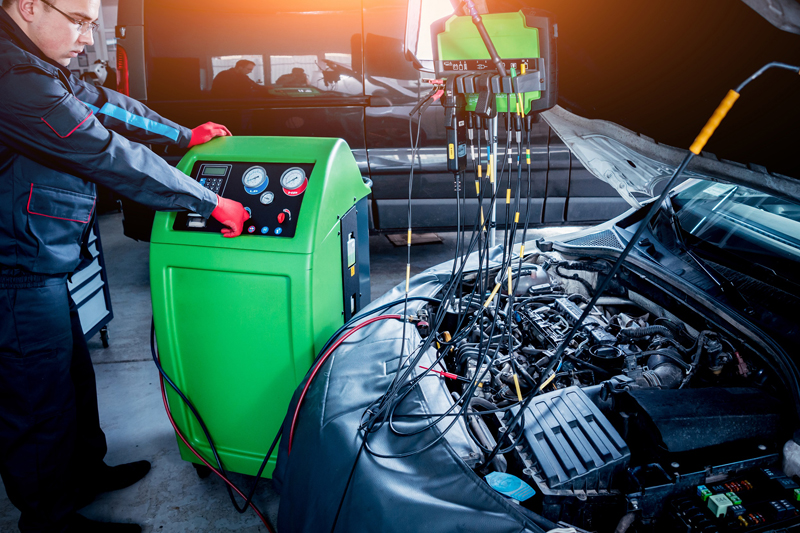 ---
Autotech Training has announced it will now be offering IMI accredited courses to make technicians skilled in repairing and servicing vehicle air conditioning systems, as well as helping garages to meet regulations surrounding fluorinated gases (F-Gas).
---
The one-day, IMI Level 3 Automotive Refrigerant Handling course will explore how to safely extract and restore F-Gas from an air conditioning unit. The two-day, IMI Level 3, Automotive Air Conditioning Servicing and Maintenance course will include the refrigerant handling element, while also equipping technicians with the skills to effectively service and repair air conditioning units.
Both courses are being delivered at Autotech Training's dedicated learning facility within the Milton Keynes headquarters of Autotech Group.
All vehicle air conditioning systems contain F-Gas which, according to EU regulations, must only be recovered during servicing and dismantling by a qualified person to eliminate the risk of the powerful greenhouse gas being emitted into the atmosphere.
At a time when many people will begin to switch on their vehicle's air conditioning units, it is vital that every garage or workshop complies with legislation which now states that at least ONE vehicle technician within a garage holds an Automotive Refrigerant Handling qualification to safely recover the gas.
Mandla Ndhlovu, Training Delivery Director for Autotech Training, commented: "It is essential that vehicle technicians, when servicing an air conditioning unit, have the skill set to effectively manage F-Gas and comply with regulations. Also, having the additional qualification to service and repair units will provide garages with a further revenue opportunity.
"We are committed to equipping vehicle technicians with the skill set needed to keep them fully proficient, and able to service all vehicles safely." 
---
For further information, click
here
.