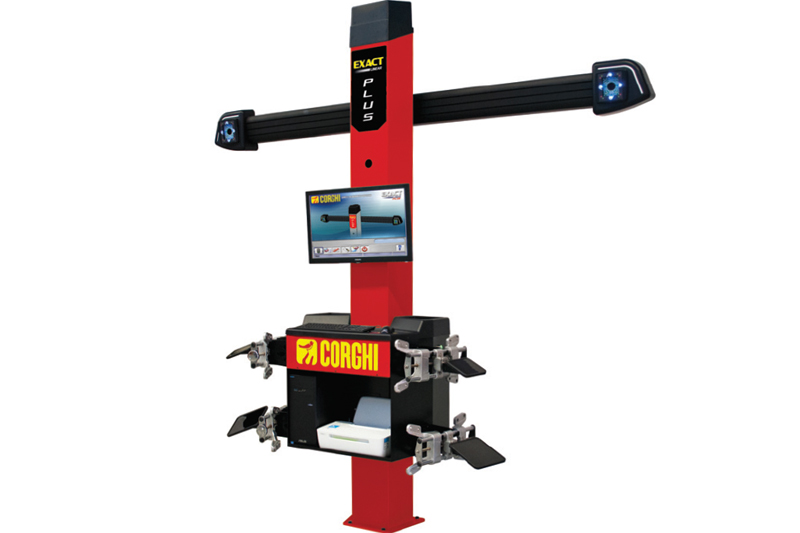 ---
The EXACT Linear PLUS is CORGHI's latest addition to its 3D wheel alignment range. 
---
LPF 'Low Pass Filters' are integrated to eliminate sunlight reflections and each acquisition is differentially processed by two consecutive images to eliminate measurement problems in sunlight conditions or in the presence of light reflections.
An integrated lift with worm gear and safety system enables positioning accuracy. In addition, the camera movement kit allows the operator to work from pit level to over two metres via the keyboard.
The lift level automatic tracking function is an optional extra and the integrated safety mechanism is patent pending.
For more information, click
here
.