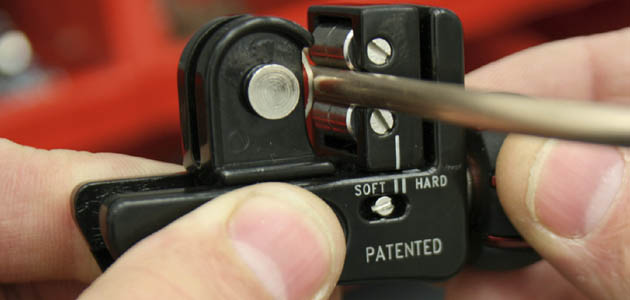 Sealey Tools has recognised the growing need for a clean and presentable workshop environment, especially in times when first impressions count for everything, by launching a fantastic new £10,000 competition where you can Win a Workshop!
There are a host of great Tools and Items of Workshop Equipment to be won, many of which will help you keep your workshop clean. Here are five reasons why winning this prize would be great for your business:
Tidiness – Most garages can be quite small, confined spaces. Make the best of the area you have available to you by keeping your workshop tidy. You'll be able to find your equipment more easily and it'll make your business more efficient in the long run.
Keeping tools clean – The last thing you want when you come to use a tool is to find it all dirty or in poor condition. Keeping your tools clean and stored properly improves performance and longevity.
Health & safety – A garage workshop can be a hazardous place anyway, without the added dangers of poorly stored tools or loose wires. If one of your technicians or, undoubtedly worse, a customer was to be injured as a result – you could face a hefty fine and a damage to your reputation.
Maintaining stock – Storing all of your components properly makes them easy to access and means you are less likely to need to replenish stock which you may not realise you already have elsewhere in the garage.
Customer perception – Think about it from a customer's point of view. Are they really likely to leave their car with you if your workshop is messy and unclean? First impressions are hugely important to how professional a customer perceives your business to be.
As part of this great prize, you could win a 14 Drawer Tool Chest Combination with 1179pc Tool Kit, a 1.5mtr Steel Workbench with 1 Drawer, a 24 Bin & Panel Combination, a 5 Shelf Racking Unit, a 25 Drawer Metal Cabinet Box, a 2-Level Heavy-Duty Trolley and a Magnetic Glove Dispenser, all of which will help you address the points above.
In all, the prize consists of over 100 Tools and Equipment items, including: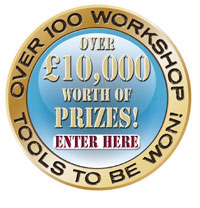 • Jacking & Lifting
• Welding Items
• Compressor & Air Tools
• Hand Tools
• Workshop Equipment
• Battery Care
• Storage & Workstation
• Automotive Tools
• Power Tools
• Safety Products
Click the icon on the right to be in with a chance of winning….
Closing date for Entries is September 28th 2014 and the winner will be notified on October 17th 2014.