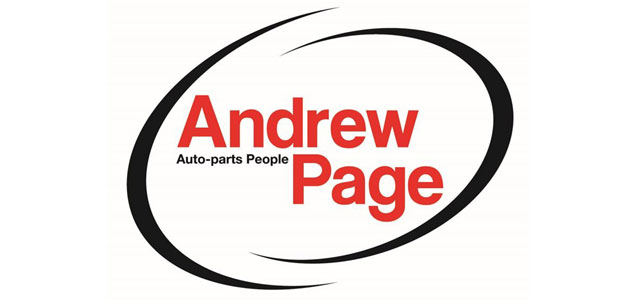 As part of the rejuvenation and development of the group, all branches of Andrew Page and Camberley Auto Factors will be rebranded as: Andrew Page, the Auto-parts People, to reflect the company's future direction.
This is a significant step in positioning the company and new branding celebrates the achievements of both well-known names, and owes as much to their past as it does to the future of the Andrew Page Group.
Recognising the experience and expertise of the many individuals that have made Andrew Page and Camberley Auto Factors a success, the whole group will operate nationally under the new branding. This will help underline its relevance in the market, but help it retain the local motor-factor values and personality that customers currently enjoy.
"We understand that there is a great deal of goodwill to both of our brands, and the decision to bring these two families together under one title was not taken lightly." explains Simon Mullin, Sales and Marketing Director, Andrew Page. "However, as we look to the future and expand into new operations, it's important that we present a clear identity to our customers, staff and our suppliers."

All of the 27 Camberley Auto factor sites will have completed their rebranding by the end of September, while the 64 Andrew Page sites will also have their signage changed to reflect the group's new personality. The group's logistic centre in Markham Vale, close to the M1 motorway, will also receive the new branding.
Considerable time and effort has gone into integrating both parts of the business following the acquisition of Camberley Auto Factors in 2012. This includes both front of shop and back office systems to ensure customers continue to receive the high levels of service they expect. The rebranding of all sites under a common name is the final step in unifying the company.
The rebranding of the Andrew Page Group closely follows it's re-joining of The Parts Alliance, a move that will help both organisations take greater advantage of the significant opportunities that are developing in the sector.