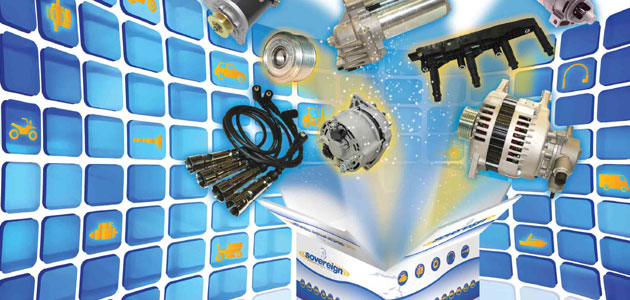 WAIglobal UK has launched a "no hassle" warranty for customers in the UK & Ireland. The move comes following an extensive two year review of the company's investment in Original Equipment DV test machines, which has brought returns rates down to such a low level that a no hassle warranty policy represents the best policy going forward. This reduces costs for all parties and simplifies and speeds up the entire warranty process.
WAIglobal UK will still requires all warranty units to be returned for testing and inspection as part of the company's ongoing research and development process. As the customer is guaranteed to receive a credit under the new 'no hassle' scheme, all Warranty units can be returned to WAIglobal UK as part of a "bulk return".
Richard Welland, WAIglobal Vice-Presdient Global Marketing, said: "We have taken serious steps to address the misdiagnosis of rotating electrics faults and, as a result, our returns levels are that their lowest ever. This no hassle warranty provides complete reassurance and reduces considerable administration time for customers."
The "no hassle warranty" will apply to all Sovereign and WPS Rotating Electrics Products sold from January 1 2015.  All other products, including ignition leads, coil packs, wiper motors, window regulators, MAP sensors and clutch pulleys will continue to be covered by the normal two-year warranty and returns procedures.
Furthermore, any units containing a labour claim will continue to be treated as they are currently. This means units need to be returned to WAIglobal UK complete with any additional mitigating parts and the relevant labour claim. These units will be tested and the findings will be communicated to the customer.