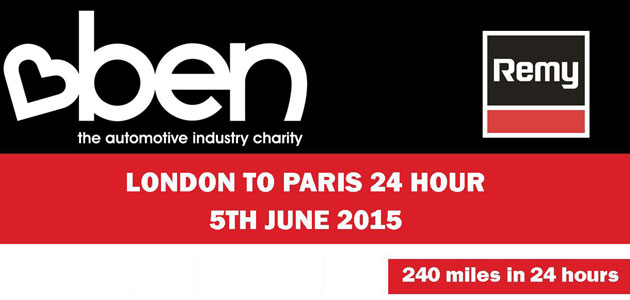 Andy Waite, Key Account Manager at Remy Automotive UK Ltd, has announced that he has signed up to take part in the 24 hour London to Paris Charity Cycle Challenge in early June. He will attempt to cycle a 240 mile cross channel route in just 24 hours in aid of motor industry charity BEN.
A very experienced cyclist, Andy has been involved in road racing and time trials since he was 15. Less involved today, he is a qualified British Cycling coach with particular emphasis on coaching at youth and junior level.
"When I was first approached by Ben I immediately agreed to participate" says Andy. "Remy has also supported me fully. It is a great cause and my target is a minimum of £2,000 of sponsorship from my friends and contacts across the industry. It is going to be a huge challenge and I am looking forward to it immensely."
If you would like to donate to Andy's efforts on behalf of BEN go to https://www.justgiving.com/Andrew-Waite2.