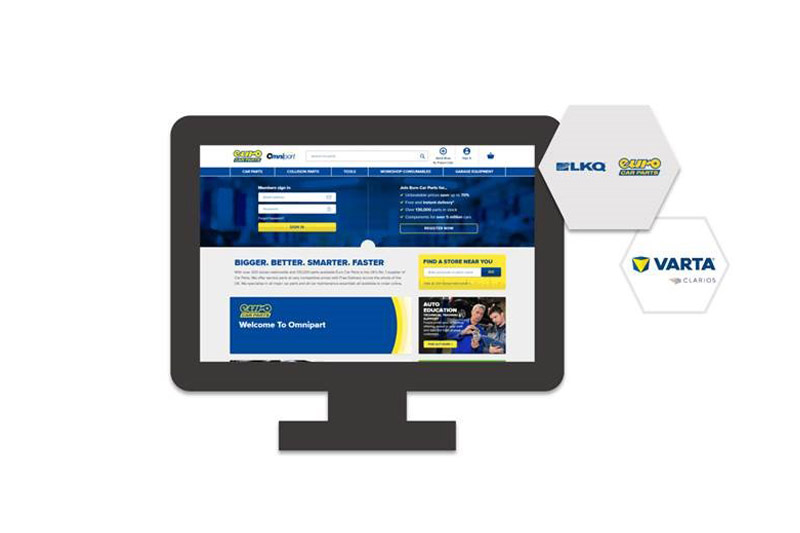 ---
LKQ Euro Car Parts and Clarios (VARTA) batteries has continued its collaboration by delivering fitting guides on VARTA start-stop batteries.
---
The battery and data teams at LKQ Euro Car Parts and VARTA have worked closely to create the fitting instructions, which are available to LKQ Euro Car Parts' customers through its Omnipart trade portal. The guides have been created to further support technicians, providing them with up to date information and guidelines to give them peace of mind when fitting a VARTA battery.
The free-to-access instructions are now available for nearly every make and model of car and show a step-by-step guide of where the battery is located, and which battery is recommended for the vehicle. In addition, there are images to help illustrate the process, all backed up by data directly from the vehicle manufacturers.
Colin Cottrell, Marketing Director at LKQ Euro Car Parts, commented: "The addition of these fitting instructions to our Omnipart platform will further enhance the support we give to independent aftermarket garages, helping them to take advantage of more complex battery fitments, which in the past might have remained in the OE service domain.
"With start-stop cars now regularly entering independent garages, it's vitally important workshops have easy access to the very best support. The VARTA battery fitment guides, in collaboration with the Battery Experts at VARTA, provide the best-in-class accessibility and detailed step-by-step instructions – so a technician can confidently complete the job."
A spokesperson at Clarios added: "It is our aim to provide the best support to the UK garage trade in these testing times, and we're delighted that more and more workshops will now be getting the guidance they need to accurately replace batteries in the most reliable and time-efficient way possible."
---