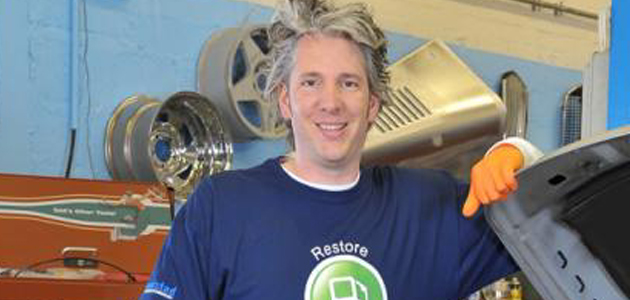 TerraClean, a new advanced engine cleaning system that saves motorists money and improves vehicle performance, is to benefit from a nationwide television advertising campaign from exclusive UK distributor Randstad.
Having grown its TerraClean service centre network across the UK to more than 150, Randstad has brought forward plans to advertise nationally on television, with the first advertisement being aired from middle of February across a number of digital and satellite TV channels.
The TV campaign will feature motoring specialist and star of Wheeler Dealers, Edd China, who will demonstrate the ease in which TerraClean cleans internal engine components by removing harmful carbon deposits, without the need to dismantle the engine.
A TerraClean service is claimed to result in increased MPG of between four and 15%, reduced emissions, extended component life and, a noticeable improvement in vehicle performance. The TerraClean process is quick, safe to use on petrol and diesel vehicles and carried out by authorised installers.
In addition to the television advertising campaign, Randstad will continue to promote TerraClean at exhibitions, through radio advertising and, direct promotions within a service centre's geographical area.
Edd China said: "The TerraClean service works to maintain your vehicle, help us take care of our environment and saves pounds off your fuel bills."