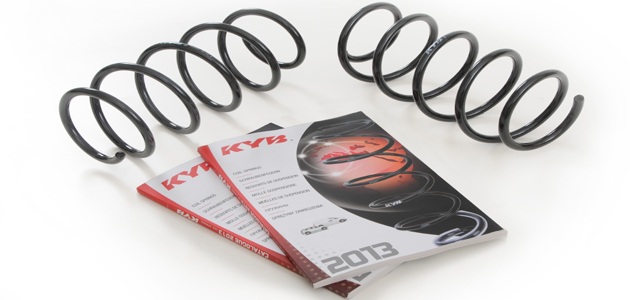 KYB has launched its brand new coil spring catalogue for 2013. The comprehensive catalogue features 73 new-to-range coil spring references, plus over 30 part numbers have been updated to cover additional applications.
KYB's 2013 coil spring range provides the best car parc coverage in the European aftermarket. The new additions cover an impressive 4.5 million cars across Europe. Notable new applications include: BMW 1 Series, Fiat 500 and Bravo II, Ford Fiesta, Landrover Discovery, Mazda 2, Mercedes C Class, Nissan Micra and Qashqai, Peugeot Expert.
The new coil spring catalogue is available to download as a PDF from the KYB Europe website, as well as being listed on major electronic catalogues such as TecDoc.