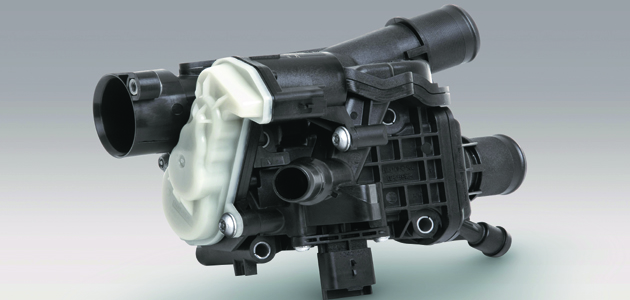 PSA has selected Sogefi Group as the exclusive tier one supplier of key components for its new 2L Blue HDi DW10F engine series.
Supplying products used in the important oil, diesel, air and water circuits, Sogefi´s OE-quality replacement filters will be soon available to aftermarket customers.
 
PSA's introduction of this innovative diesel engine series comes ahead of new passenger cars emission requirements (Euro 6 emission regulation) which come into force next September. The new DW10F engine is being used in a broad range of PSA group vehicles, including Peugeot's 308, 508, 3008, 5008, RCZ and Expert and Citroën's C4, C5, C4 Picasso, Jumpy, DS4 and DS5. Depending on markets, there are currently three variants of the DW10F producing outputs of 110 kW/150 HP, 100 kW/135 HP and 133 kW/180 HP.
 
The new DW10F features selective catalytic reduction (SCR) for the first time, a new NOX reduction system and improvements in the oil pump and water drain case designs. Together, these innovations improve fuel economy and engine performance, while preserving torque and reducing CO2 emissions.
 
Sogefi Group's contributions to the new engine include an innovative three-way coolant valve which is part of the water drain case, the air filter and the oil and diesel filter modules.
 
Aftermarket replacement filters will be available from this April with the following part numbers: Purflux C533A, CoopersFiaam FA6130ECO, Fram® CH11781ECO, Tecnocar N615.