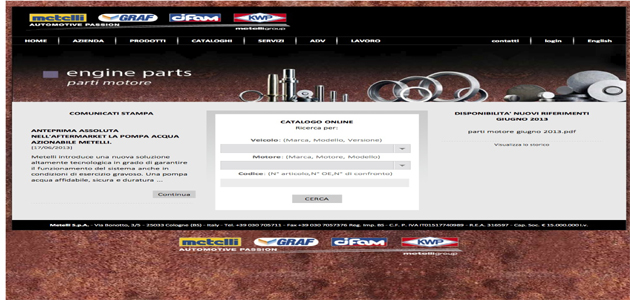 Metelli has expanded its range of brake components with the launch of a new brake disc with integrated bearing, especially designed for the rear axle of French vehicles.
This new product is the result of the combinationof a brake disc, a bearing,and a series of accessories, including the ABS ring. Its distinctive feature is the integrated bearing, composed of a pair of conical rollers inserted in the brake disc's mounting hole, which fixes it to the wheel hub.
Proper installation of the bearing onto the disc is essential, as the bearing directly affects the functioning of the product.
The brake disc with integrated bearing is a unique and highly technological product, which cannot be disassembled or replaced in any of its parts. In case of excessive wear, the entire element must be replaced.
The models of brake discs with integrated bearing designed by Metelli can be installed on the rear axle of the following vehicles: Renault, Clio, Scenic, Modus, Grand Scenic, Laguna, Velsatis, Espace, Citroën C4, Peugeot 207 and 307/308.
Other discs are currently being developed and will soon be available on the market, covering the constantly evolving new vehicle models introduced by the best car manufacturing groups. 
.