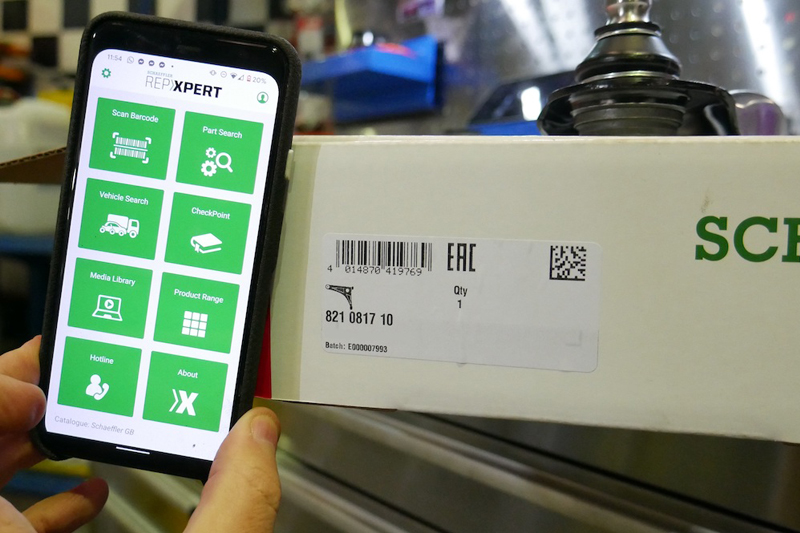 ---
Schaeffler has announced its REPXPERT service programme has been improved with the addition of a VIN number scanning function to the REPXPERT app.
---
The REPXPERT app is a way for users to access the platform, which helps professional technicians to stay informed, learn more about the latest and future technologies, and protect the long-term future of their business, directly from their mobile device.
The VIN scanning function is now the fastest and easiest way of identifying the vehicle, but if you don't have the vehicle on site you can still use the VRM lookup to access the correct information. It also adds an additional dimension for app users because, although they can already search for vehicles by registration number or application, or for specific parts by OE, competitor and Schaeffler references, the VIN is the vehicle's unique identity, so ensures users have complete identification accuracy.
This development is said to complement the app's other features, such as the ability to scan the barcode on any Schaeffler carton to see all of the vehicle application, product and service information available for that specific repair solution.
The DMF CheckPoint tool is also fully integrated into the app, along with contact details and background information about Schaeffler, the company.
More than 2,000 technicians in the UK are already actively using the app on a daily basis. To join them, search for 'REPXPERT' in the iOS app store or Google app store. It is a completely free download, and users can login with their existing REPXPERT membership details or register directly from the app after installation.
---