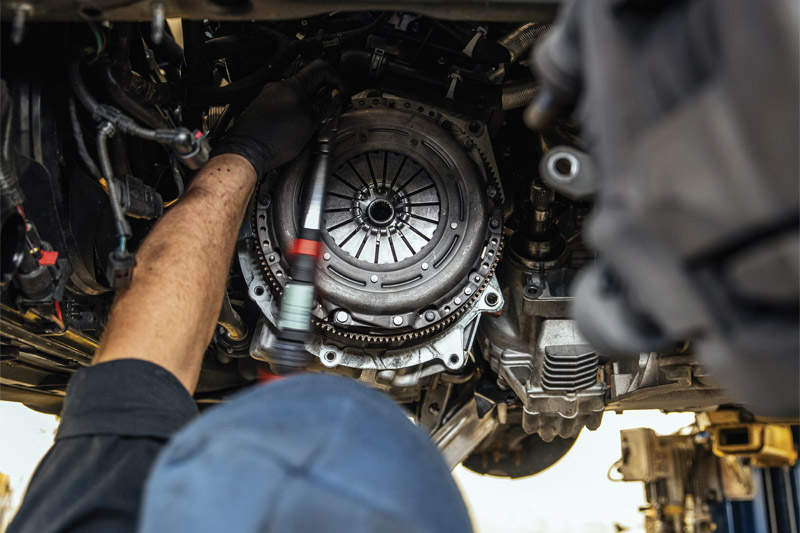 ---
As well as its range of products, Blue Print also provides a wide variety of technical information to the aftermarket. The company's PROTIPS offer practical support for everyday issues encountered in the workshop. Here, PMM has handpicked a selection of these specifically relating to clutch components.
---
Clutch release fork on various Peugeot and Citroën models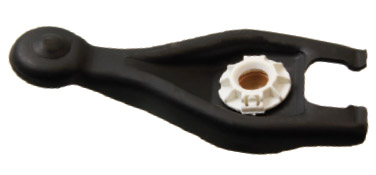 Problem – Difficulty in selecting gears when the clutch pedal is depressed, and a grating noise can also be heard when the clutch pedal is operated, which can also be felt through the clutch pedal.
Cause – As the clutch wears and dust and debris build up, resistance in the clutch release mechanism increases, putting more strain on the release fork. This causes the plastic bearing cup, which the release fork pivots on, to wear or break.
Solution – On removal of the transmission, inspect the clutch release fork, guide tube and clutch assembly and replace any worn or broken parts as necessary. Blue Print offers a range of clutch release forks, including ADP153316, which fits various Peugeot and Citroën models.
Dual Mass Flywheel (DMF) on the Toyota Avensis 2.0 DT (1999-2003)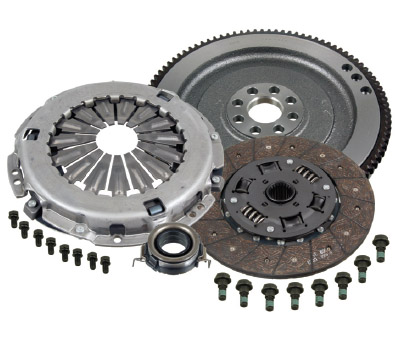 Problem – It has been identified that certain Toyota models are prone to developing an abnormal 'rattle' noise that is most audible under the following conditions:
Engine idling
During clutch engagement, when pulling away approximately 1,000rpm
When shifting from first to second gear
The problem is most commonly reported on vehicles that are subject to mainly city/town driving conditions (i.e. 'stop and go'), especially those used as taxis or for towing.
Cause – Certain Toyota Avensis models are fitted with a two-piece DMF that contains a cushion rubber which, during extended periods of engine idling, results in excessive heat and stress on the DMF. Under these circumstances, the cushion rubber can become detached on the acceleration side and hardened/cracked at the deceleration side, resulting in noise and possible failure of the DMF. This may contribute to premature clutch failure.
Solution – If the vehicle has a DMF that has failed, this should be replaced with a Blue Print DMF (ADT33512C) that matches the modified design currently supplied by Toyota Europe. Alternatively, if the vehicle is being used as a taxi or spends a lot of time travelling short journeys, the modified clutch kit ADT330206 (which includes a single mass flywheel and all the fittings) should be installed. This is because excessive stress and vibration is placed on the DMF during prolonged periods of engine idle, which can drastically reduce its service life.
Note: If a single mass flywheel is fitted, then there may be a slight increase in the levels of vibration at idle compared to the dual-mass type.
Clutch kit or clutch release fork on the Land Rover Defender (1990-) and Discovery 1 (1989-98)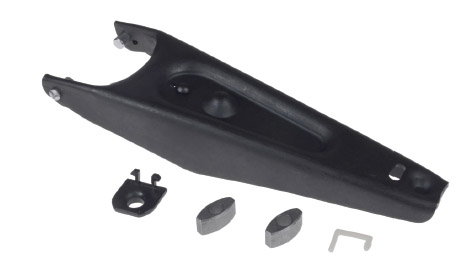 Problem – The clutch pedal goes solid, and it becomes awkward to select gears. The clutch pedal is depressed and does not return to the correct height. On manually lifting the pedal back into position, it goes solid, and it is then not possible to be pushed down to release the clutch pressure plate.
Cause – On removal of the gearbox, the clutch release fork may have worn through at the pivot point.
Solution – The clutch fork will need replacing (ADJ133302). It is best practice to check the clutch assembly and spigot bush condition, and replace as necessary whilst the gearbox is removed (clutch release bearing ADJ133301/clutch kit ADJ133006/clutch kit ADJ133007). Ensure the pivot is lubricated with a small amount of suitable grease prior to re-assembly.
---