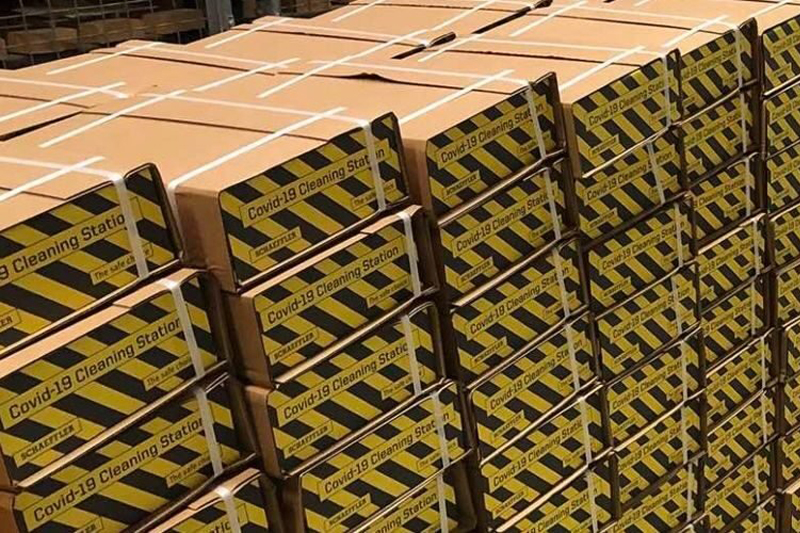 ---
The Independent Automotive Aftermarket Federation (IAAF) has awarded Schaeffler UK with its 2020 Outstanding Supplier award.
---
The award was presented to the company for its efforts to stimulate the aftermarket at the height of the COVID-19 pandemic.
Nigel Morgan, Managing Director of Schaeffler, accepted the award from IAAF Chairman Terry Knox during the annual conference, which was held virtually on 3rd December.
During an extraordinary year, the IAAF decided to present the 2020 award to Schaeffler for its Back-On-Track initiative, which included the delivery of 2,000 high-value packs of PPE and POS materials designed to help garage owners make their workshops safe for both staff and customers.
Schaeffler also created an e-learning module to help garages become more COVID aware, with hundreds of technicians completing the course and downloading the certificate.
Nigel commented: "I would like to also thank our fantastic warehouse staff, as well as the Schaeffler sales and marketing teams for physically packing all 2,000 boxes, as well as hand delivering many of them to garages all over country.
"I also have to thank our fellow OESAA members, who made it possible to provide a further 3,000 Back-On-Track supplementary packs to extremely grateful garage owners across the UK and Ireland."
---