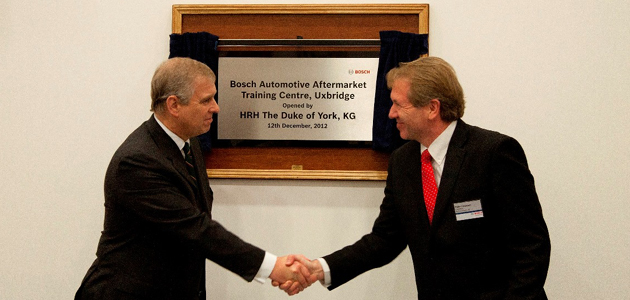 The Duke of York has opened Bosch's new multi million pound training centre in Uxbridge.
The new Service Training Centre (STC) has been built to satisfy the huge demand for Bosch's automotive training courses from the UK aftermarket industry.
His Royal Highness visited the training centre as part of his continued focus on promoting and recognising businesses that support Apprenticeship programmes and the development of employability skills.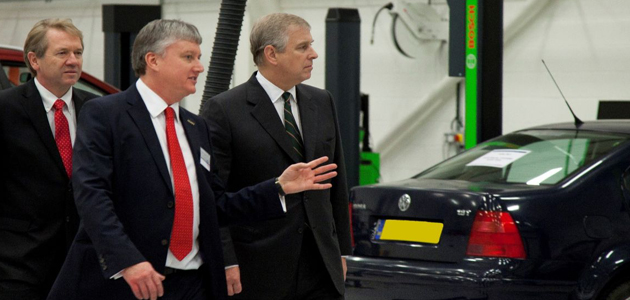 Bosch's previous training centre at its Denham site is oversubscribed, but the new, 2,000 square metre facility on Riverside Way will train 4,500 vehicle technicians every year in a mixture of classroom and workshop areas, quadrupling the capacity. Training courses can also be delivered via the Internet thanks to the training centre's webinar facilities.
Robin Shaw, Divisional Director of Bosch Automotive Aftermarket said, "We are delighted to be opening this new facility in Uxbridge and are proud to be expanding both Bosch's footprint in the local area and its training offering to the UK automotive aftermarket sector."
The STC is part of the company's garage services offering, which includes equipment, software and helpline facilities, and forms a vital component of Bosch's Automotive Aftermarket division.