---
The once universal manual handbrake has continued to decline, with 91% of new models on sale now fitted with an electronic handbrake instead, according to research by CarGurus.
---
Now in its sixth annual instalment, the CarGurus Manual Handbrake Report reveals less than one-in-10 new car models on sale are equipped with a manual handbrake. Additionally, consumers have 61% fewer models to choose from compared to just four years ago.
Last year, CarGurus, found Abarth was the sole mainstream manufacturer to offer a manual handbrake on all its models; but, following the recent launch of the Abarth 500e, there is now no major brand that offers a manual handbrake across its entire range.
Some popular cars that have dropped off the list this year include the discontinued Ford Fiesta, Ford EcoSport, and Kia Rio. New versions of the Renault Clio, Renault Captur, Toyota Land Cruiser, and Toyota Yaris now feature electronic handbrakes.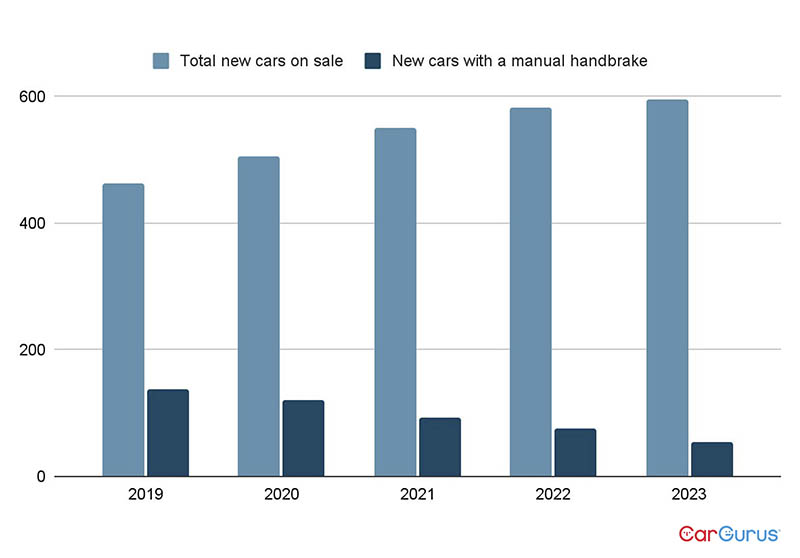 The brands offering the highest percentage of models with a manual handbrake today are Suzuki (71% – five of seven models), Abarth (66% – two of three models), Dacia (50% – two of four models), Fiat (45% – five of 11 models) and Ssangyong (40% – two of five models).
Since the first instalment of the CarGurus Manual Handbrake Report in 2018, the percentage of models on sale with a manual handbrake has dropped from 37% to 9%.
Chris Knapman, CarGurus UK Editorial Director, said: "It seems the writing's on the wall for the fabled manual handbrake as the percentage of new cars equipped with one dips into single figures.
"This once universal feature is now largely reserved for smaller and more affordable petrol-powered cars, including the Kia Picanto and Mazda2. However, the reality is that there's every chance we will see the manual handbrake become extinct on mainstream cars by the end of the decade."
---
To find out more, click
here
.