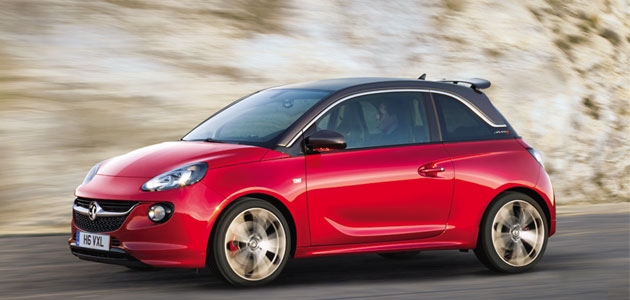 NGK has announced that two leading vehicle manufacturers, Renault and Vauxhall, will be provided with its spark plugs as original equipment (OE). Engines that feature on the Renault Captur urban crossover, as well the turbo-charged engines that feature in Vauxhall's Adam and Mokka models will now use NGK plugs.
As one of world's top spark plug manufacturers, NGK used all its technical ignition know-how in the design of the plugs selected for the Captur's 100 percent turbo engine line-up.
Tim Ward, Deputy General Manager – Sales & Marketing, NGK Spark Plugs (UK) Ltd, said: "We have had a long and successful relationship with Renault over many years and our spark plugs are used not only in its engines but also those produced in alliance with Nissan and Dacia."
To guarantee the highest engine efficiency and a reliable and efficient ignition along the entire service interval, Vauxhall chose an Iridium spark plug from NGK for the ignition system: the IFR7X7G.
It features in the fuel-efficient 1.4-litre EcoFlex turbo-charged engine in the Vauxhall Adam, which delivers 100bhp, and the 1.4-litre EcoFlex turbo-charged motor under the bonnet of the Mokka that produces 140bhp.
Spark plug IFR7X7G features a centre electrode with an Iridium tip. The extremely hard precious metal withstands temperatures of up to 2400°C. Consequently, the laser-welded electrode tip provides much higher resilience and allows for the design of a centre electrode which is only 0.6mm in diameter.
As there is virtually no wear, the electrode gap remains the same over the entire service life, helping to keep the required ignition voltage constant.
Additionally, more of the ignitable air-fuel mixture comes close to the spark itself, aided by the special shape of the electrode. This improves ignition and makes it even more reliable and efficient. Furthermore, to safeguard high resilience, the ground electrode of the spark plug is equipped with a platinum chip.
Engineers from NGK also designed the spark plug with two other special characteristics; its insulator was produced in the so-called 'Wide Range Design' in order to counter carbon fouling when starting from cold and  the ground electrode comes with an additional copper core which further improves the conduction of heat away from the combustion chamber.