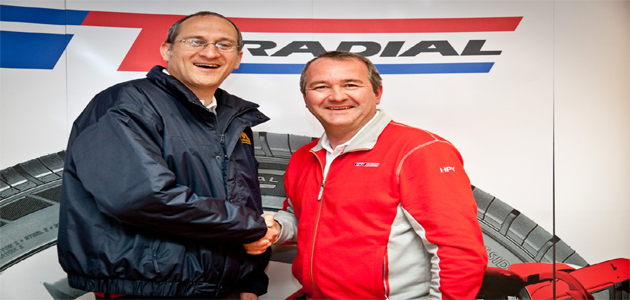 At the opening of GiTi Tire's European Technical Centre (ETC), MIRA Micheldever Tyre Services', Chief Executive, Paul Fox hailed the enhanced GT Radial Performance Centre (GTPC) programme as "the most exciting brand proposition in the UK tyre business today."
Speaking to Micheldever staff, Fox reaffirmed his statement with a significant three-year growth plan to boost the number of GTPCs and units sold.
Other presentations placed emphasis upon the benefits for independent garages becoming GTPCs in terms of retailer support, including the improved 'Passport to Profit' programme which increases footfall and profits through tailor-made marketing initiatives, plus training, merchandising, ETC events and a broadened 'Lifetime Warranty', which has been extended from passenger cars to include 4×4 and light commercial vehicle tyres.
Further focus was placed on the GT Radial portfolio, including the newly launched Champiro UHP1, a flagship product for the ultra high performance sector, and the Champiro VP1, a mainstream all-round comfort design.
Alan Baldwin, Wholesale Director said: "We are very excited by the partnership between Micheldever and the GiTi Group, two forward-thinking organisations with a commitment to providing quality service. We are working together to provide our GTPCs with a powerful and unique selling proposition which will lead to sustainable growth for everyone involved in what is an increasingly crowded and competitive marketplace."
Brian McDermott, General Manager at GiTi Tire UK, the producer of GT Radial added: "The GTPC programme has been developed to provide the independent tyre dealer with a truly compelling profit opportunity with one of the fastest developing tyre brands worldwide, boosted further by the full support from the UK's largest independent wholesaler and distributor."