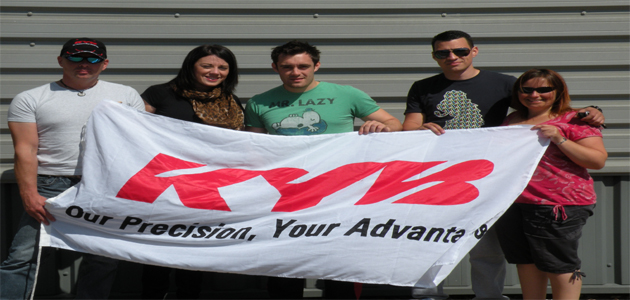 Energetic staff from KYB UK have successfully conquered the highest mountains of England, Scotland and Wales to raise cash for the motor industry charity BEN. A four-strong team from the supplier of shock absorbers, coil springs and suspension mounting kits raised £2,000 by completing  the arduous '3 Peaks Challenge'.
Business Managers Stevie Moore, Romin Nassiri and Jordan Day, and Customer Service Supervisor Vicky Smith, walked 24 miles, climbed 10,000 feet and travelled 450 miles by road in just 28 hours.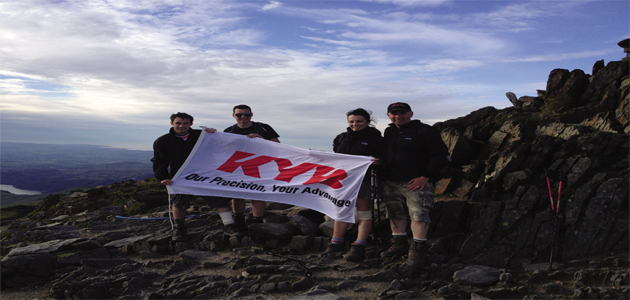 Speaking after the journey, Vicky said: "It was hard work, but a great experience. The weather was amazing – we never saw a drop of rain, although I did suffer from a severe lack of sleep."
She praised KYB UK Customer Service Manager Sue Clough who helped the team during their marathon effort by ferrying the group between Ben Nevis in Scotland, Scafell Pike in England and Snowdon in Wales and providing their meals and general support.
Sue said: "They should all be really proud of their achievement. It was hard work but they kept at it and raised much needed funds for BEN."