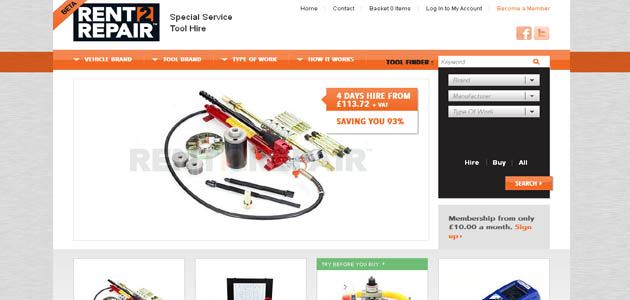 Rent2Repair – an innovative special service tool and diagnostics hire service – has just been launched.
The new member service, supported by some of the world's largest tool manufacturers including Autologic, Robert Bosch, Stanley Black & Decker, Klann, Sykes Pickavant and Vibropac quickly puts the right tool in the hands of the technician when they need it in just a few clicks.
This means that independent garages can undertake more complex work themselves, increase their parts and labour revenue, profit and customer loyalty and crucially never have to turn work over to their competitors.
Rent2Repair's unique 'Try Before You Buy' offering enables garage owners and technicians to try a tool before buying it and with over 400 Special Service Tools available, the hope is that this service will create a more level playing field for independent garages.
Julian Thomas, Managing Director of Rent2Repair commented: "We overcome the age-old problem of a garage owner having to either buy a tool or commit to a lease without knowing if they can really earn a return from it. Now, they can try it first, be sure it's the right tool or equipment for them, and then buy it. The need for an up-front commitment has been removed.
"Before Rent2Repair, independent garages had to work out if it's worth investing in new tools before carrying out specialist jobs. Now they can save themselves thousands of pounds while improving and extending the services that they can deliver – a clear win-win."
Visit the website at www.rent2repair.com